Harassment or publicity stunt? Ayesha Akram's latest viral video raises concerns
It's been a day and Ayesha Akram has already become a top trending hashtag on Twitter as people demand justice for the harassment the TikToker faced on Independence day.
Following the Minar-e-Pakistan tragedy that happened on 14th August, many people came forward and demanded justice for Ayesha Akram, the TikToker, who was harassed and robbed by a mob of 400 men. However, after her new video which recently went viral on social media, people have expressed doubts whether she was really the victim in the viral video or not.
Read more: 'Stripped, abused for hours': TikToker Ayesha Akram recalls horrific details of Minar-e-Pakistan incident
In the recent video, Ayesha can be seen asking justice while addressing herself as a daughter of Pakistan. She released the video along with a male companion she is often seen making videos with.
View this post on Instagram
Many people including celebrities and media personalities noticed the unusual expression on her face while making the video. Even actress Sanam Chaudhry's opinion changed who was earlier supporting the TikToker that the victim does not look like a victim in her recent video anymore.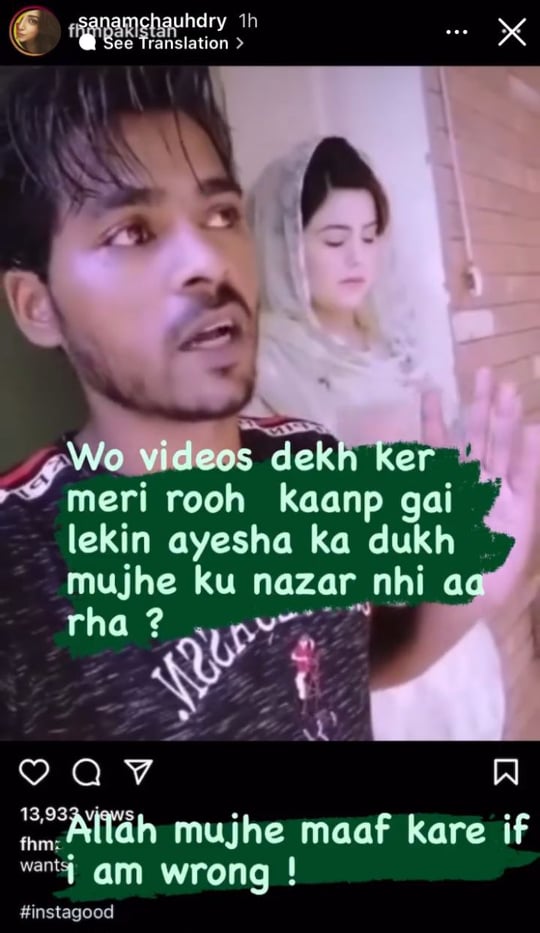 Moreover, Mathira also commented below the post and agreed with Sanam Chaudhry.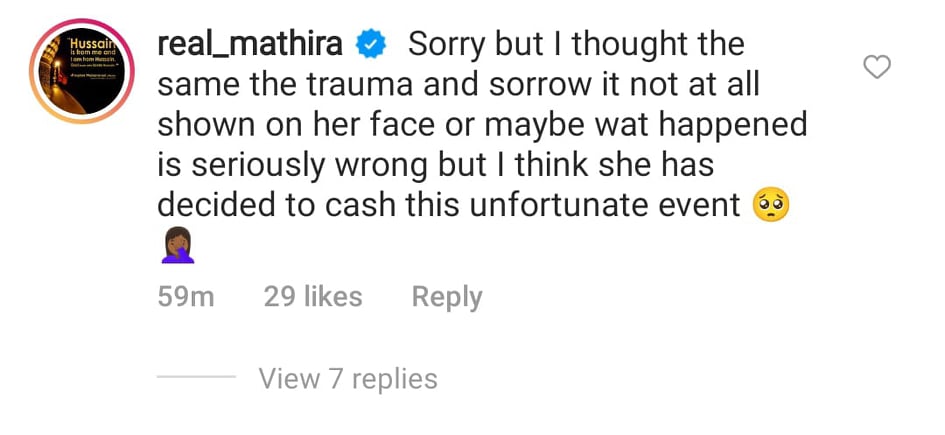 YouTuber Waqar Zaka also indirectly mocked her and called it a publicity stunt.