Govt accepts all demands of protesting doctors: Liaquat Shahwani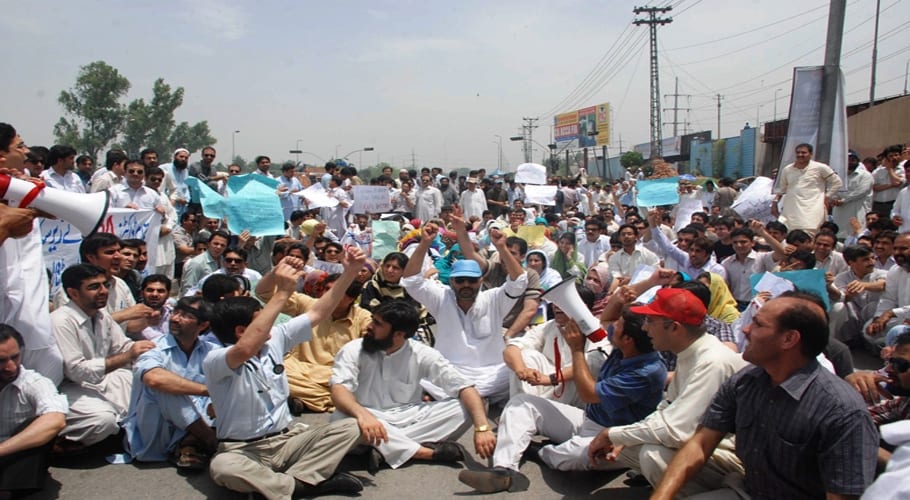 QUETTA: Balochistan government's spokesperson Liaquat Shahwani on Monday said that the provincial government has accepted demands of protesting doctors.
Shahwani said in a statement that doctors and all health professionals on the forefront fighting against the COVID-19 have been given with personal protective equipment in abundance.
He said contracts of 533 doctors have been extended till June,while 205 medics and nurses will be recruited on an emergency basis. Shahwani added. He further said the government had directed the release of the doctors who were arrested during a protest.
Police had arrested doctors and medical staff as the Young Doctors Association (YDA) Balochistan staged a sit-in in the red zone near the Chief Minister's House in Quetta on Monday.
The doctors and medical staff were protesting over non-provision of Personal Protective Equipment for the treating coronavirus patients.
During a press conference, President Young Doctors Association Dr Yasir Khan said more than 150 doctors and paramedics have been arrested.