Controversial remarks: ECP to hear Firdous Awan's case today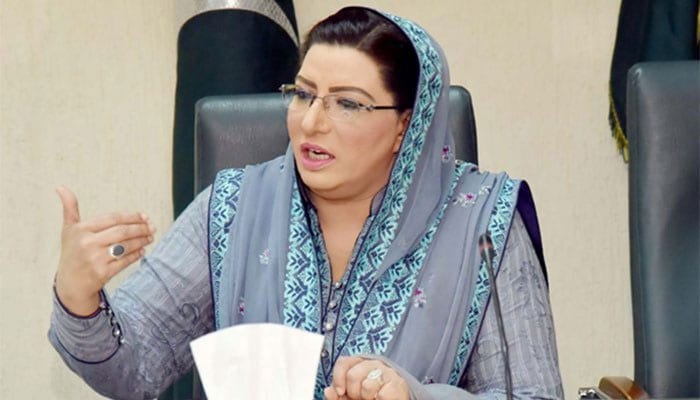 ISLAMABAD: The Election Commission of Pakistan will hear the case against Special Assistant to PM on Information and Broadcasting Firdous Ashiq Awan today over her controversial remarks on the foreign funding case.
A two-member commission headed by acting Chief Election Commissioner Altaf Ibrahim Qureshi will hear the case.
Firdous Ashiq Awan was issued a notice by the ECP to appear before the commission in her personal capacity today.
Read more: I was trolled by the Indians over tweet for Afghans: Firdous Awan
Earlier the Pakistan Muslim League-N (PML-N) filed a petition against Awan in the ECP, accusing her of making a controversial statement regarding the Election Commission.
It was revealed earlier that Awan is paid a monthly salary of Rs406,000. She is also paid an additional Rs93,700 as she has not been allotted a house from the government.
Also read: Dr Firdous hits back at Shehbaz Sharif over his remarks
It was also revealed that federal ministers and advisers are paid a monthly salary of Rs448,000. Those who are not allotted a house by the government are provided Rs100,003 per month.