Fawad Chaudhry calls for dissolution of Ruet-e-Hilal Committee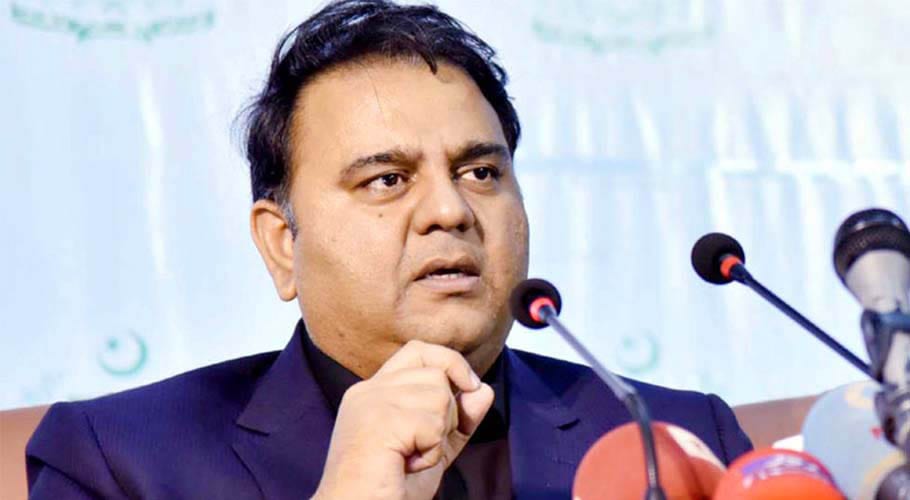 ISLAMABAD: Minister for Science and Technology Fawad Chaudhry has once again demanded the abolition of the Central Ruet-e-Hilal Committee.
Fawad Chaudhry criticised the Ruet-e-Hilal Committee and argued that there is no need for such a committee in the modern era.
He said Eid-ul-Fitr will be held on Sunday (May 24) but the Ruet-e-Hilal Committee headed by Mufti Muneeb-ur-Rehman wants it to be held on Monday (May 25).
He also announced to reveal motives of the committee behind such a move during a press conference on Friday where he will highlight the necessary information.
This is not the first time Fawad Chaudhry has locked horns with the moon-sighting committee. Last year, the minister proposed that a scientific committee should replace the Central Ruet-e-Hilal Committee for the sighting of the moon.
He announced that his ministry would make an Islamic calendar with Eid, Ramazan and Muharram dates pre-decided before the official announcement.
Fawad also said that the country's future cannot be left to religious clerics, receiving a sharp rebuke from the Mufti Muneeeb who told the minister not to interfere with the committee.
Ruet-e-Hilal Committee decides the sighting of the moon after gathering witnesses from sub-committees in provincial capitals. A team from SUPARCO and the Pakistan Meteorological Department also sit with the committee to sight the moon.