'Ertugrul' lead actor sings 'Dil Dil Pakistan' for fans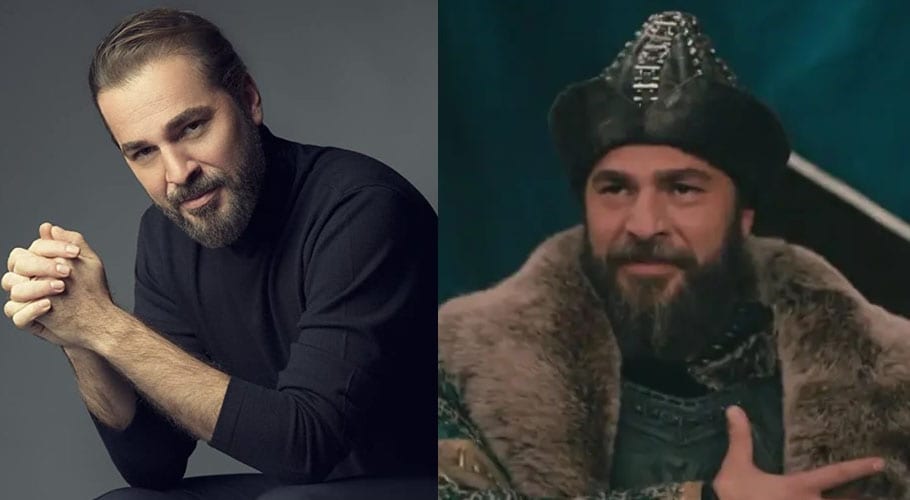 ISTANBUL: Turkish star Engin Altan Duzyatan, who essayed the lead role in the play 'Ertugrul' has sent love to Pakistani fans by singing the iconic nationalistic song 'Dil Dil Pakistan'.
In a video circulating on Twitter, Engin Altan Duzyatan can be seen singing the song 'Dil Dil Pakistan, Jaan Jaan Pakistan.'
Dil Dik #Pakistan 🇵🇰
Can Can #Pakistan 🇹🇷💓🇵🇰 .#KashmiriLivesMatter pic.twitter.com/ZiKkbY24tt

— Rümeysa Nur (@tturk_01) June 5, 2020
Moreover, the Ertugrul actor, while placing his hand on his heart respectfully sent love to his fans in the country by saying 'Mera Apko Salam Pakistan' (My greetings to Pakistan).
Since the series with Urdu dubbing aired on the state-run Pakistan Television (PTV), TRT Ertugrul by PTV, the series' Urdu-language YouTube channel, crossed 2 million subscribers and over 100 million views in the first 16 days. In order to break the record, 6.62 million subscribers are needed.
The play '
Ertugrul'
highlights Islamic history and culture which has been neglected by the local media and vehemently shunned in the West. Turkish dramas reflect its culture and are the country's most well known cultural exports.
Turkish television dramas are among the world's lengthiest ranging between 120 and 150 minutes per episode. The television industry has played a pivotal role in increasing Turkey's popularity in Asia, Europe, Latin America, the Middle East, and North Africa.
Read more: 'Ertugrul' actress Esra Bilgic wants to visit Pakistan