En masse resignation: PPP summons CEC meeting on April 4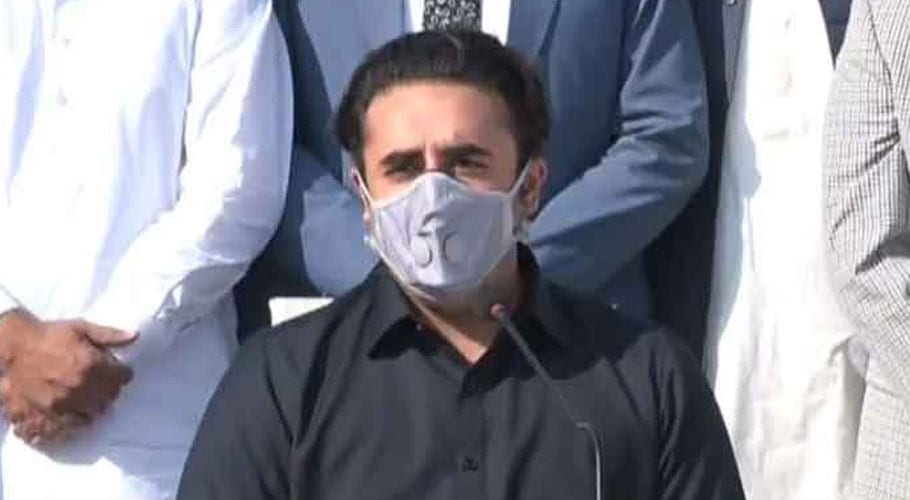 KARACHI: The Pakistan People's Party (PPP) has convened a meeting of its Central Executive Committee (CEC) on April 4 to hold a consultation on a decision pertaining to resignations from assemblies.
The CEC meeting of PPP will be held in Rawalpindi following the party's public gathering on April 4 to mark the death anniversary of former prime minister Zulfikar Ali Bhutto.
 The meeting will be attended by former president Asif Ali Zardari and PPP Chairman Bilawal Bhutto Zardari. The CEC will mull over PDM's decision over resignations from assemblies before the long march.
Another meeting was held at the Bilawal House which was presided over by Bilawal Bhutto Zardari. The meeting agreed on holding a rally in Rawalpindi on April 4 and on the same day, convene a session of the CEC.
It is pertinent to mention here that the PPP has sought time from the Pakistan Democratic Movement (PDM) to decide whether it will agree to the alliance's demand to resign from the Parliament before the long march or not.
A meeting of senior leaders of the PDM was held earlier this week, after which Maulana Fazlur Rehman briefed the media on the outcome of deliberations held between the opposition parties.
Fazlur Rehman said that PPP expressed their reservations over the two being linked and have sought time to respond. "Until then, the long march must be considered postponed," he had said.