Court remands man for allegedly raping minor Christian girl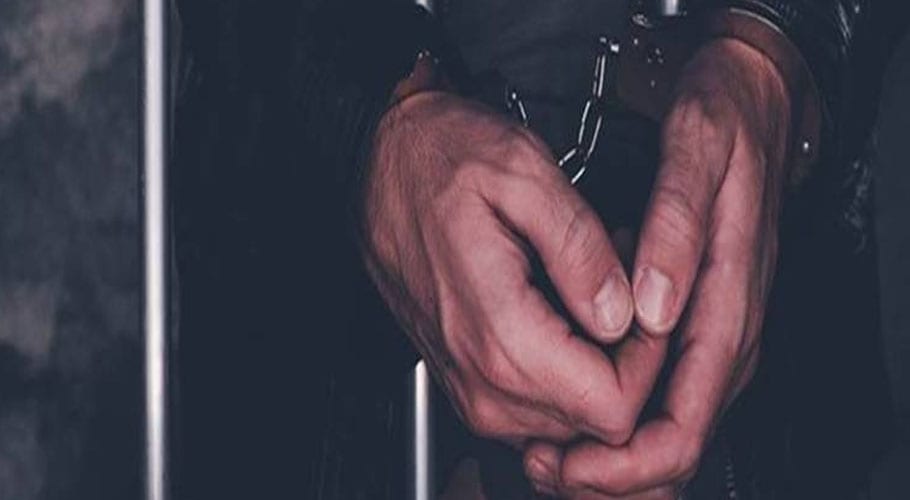 KARACHI: A court in Karachi on Tuesday remanded in judicial custody an accused arrested for allegedly raping a minor Christian girl in the metropolis.
On May 4, police had apprehended and booked the accused for allegedly sexually assaulting his nine-year-old girl in the Essa Nagri area of the metropolis.
The investigating officer produced the suspect before the judicial magistrate (East) on Tuesday upon expiry of his physical remand in police custody and requested an extension in the same for interrogation.
The investigating officer informed the judge that the suspect was a neighbor of the girl, adding that the victim used to visit his house for taking tuition classes from his sister.

On the day of the incident, the suspect allegedly subjected the minor girl to sexual assault when she came to his house to study, he added. The IO said an extension in the suspect's custody was required for interrogation and completion of the investigation and other legal formalities.
Although, the judge remanded the suspect in judicial custody and directed the IO to produce him on the next date along with an investigation report. Sources said after the incident, the victim's relatives and neighbors had surrounded the suspect's house but he had apparently managed to flee to avoid the wrath of the charged mob.
This had infuriated the protesters, who had turned violent and blocked the main road for vehicular movement. Some four policemen were reportedly injured during the protest. Later, the suspect was arrested and booked in a case registered at the PIB Police Station, sources added.
The number of child rape cases reported in Pakistan every day gone up in the first half of 2020, child protection NGO Sahil disclosed in its latest report. NGO Sahil said in its six-month "Cruel Number" report that More than six children on average were subjected to sexual abuse in the period across Pakistan.
According to the NGO, most of the cases were reported in Punjab — at 57%. Of the rest, 32% were reported in Sindh and 6% in Khyber Pakhtunkhwa (KP). It further disclosed that over 35 cases were reported in Islamabad, 22 in Balochistan, 10 in Azad Jammu and Kashmir, and one in Gilgit-Baltistan (GB).
Out of the total reported cases, 62% were from rural areas and 38% reported from urban areas, the report said. At least 173 children were gang-raped, whereas there were 227 reports of attempted sexual assault. Moreover, 38 children were killed after they were sexually abused.
Of the total children who were subjected to sexual abuse, 53% were girls and 47% boys. Sahil also highlighted that 51 cases of underage marriage were reported. The conclusions were drawn from January-June 2020 data from 84 newspapers and covers incidents from all four provinces, as well as Islamabad Capital Territory, Azad Jammu and Kashmir, and Gilgit-Baltistan, it added.