Coronavirus death toll hits 729,586 worldwide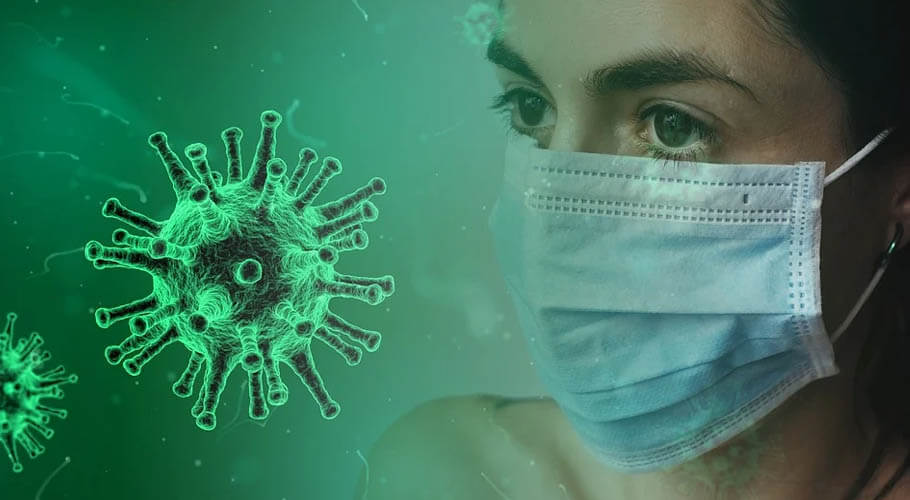 WASHINGTON: The global pandemic coronavirus has killed over 729,586 people worldwide and affected more than 19,804,408 people.
The number of coronavirus infection cases across the world has surged to

19,804,408 and the pandemic has so far claimed 729,586 lives. According to the latest data, 12,721,186patients have recovered from the pandemic so far.
The United States tops with nearly

5,149,723 cases and more than 165,070 deaths followed by Brazil with over 3,013,369 cases and more than 100,543 deaths.
Over 882,347 people have infected while 14,854
people died of the virus in Russia. The country has the third-highest number of recorded infections in the world.
India has reported

2,152,020 cases while 43,453
deaths due to the coronavirus. The United Kingdom has reported 46,566 fatalities and 309,763 infections.
Spain has recorded

28,503 fatalities and 361,442 infections. Peru has reported 471,012
cases while 20,844 deaths.
In Chile, nearly 371,023 cases were confirmed, including more than 10,011
deaths.
Italy, which recorded its first coronavirus death at the end of February, has 35,203 fatalities, while 250,103 infections.
Mexico has reported 52,006deaths and 475,902cases. Meanwhile, the death toll is 18,264in Iran as the confirmed number of cases is almost 324,692.
Germany has reported

9,261deaths and 216,896infections. Turkey reported 239,622 coronavirus cases and 5,829 fatalities.
France has reported 30,324 deaths and 197,921
cases. China has to date declared 4,634
deaths and 84,619 cases, with 79,168recoveries and 817 active cases of the virus.
On August 7, the World Health Organization (WHO) Director-General Dr. Tedros Adhanom had said that the coronavirus vaccine could accelerate the world's economic recovery.
He warned that nationalism is not good in vaccines. "We will not help everyone like that," he said. "When we say it is for everyone, it is for the benefit of the whole world," said Dr. Tedros Adhanom.
 Adhanom said "We have to recover together and this is for the benefit of all. The world's economies are now interconnected, so only a few countries in the world cannot be safe", he said.
He clarified that if all countries recover together, the damage caused by Corona will be reduced. He earlier said that there was no magical way to get the coronavirus vaccine, but that work was underway to develop it.
"Several coronavirus vaccines have entered Phase III and we hope there will be more vaccines that will protect against the coronavirus," he said. The head of the World Health Organization urged the citizens around the world to continue to follow Corona SOPs.