Coronavirus claims 82 more lives in Pakistan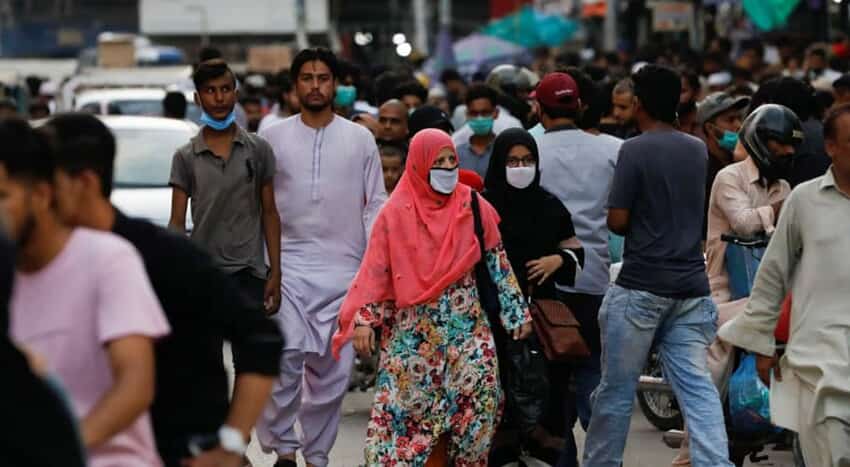 KARACHI: The coronavirus has affected 2,184 people in Pakistan, bringing the total number of infected people to 484,362.
According to the National Command and Control Center, 82 more deaths have been reported from coronavirus in the last 24 hours across the country and the death toll has reached 10,258. In Pakistan, 438,974 patients of coronavirus have recovered and 35,130 are undergoing treatment. The condition of 2,206 coronavirus patients across the country is critical.
The highest number of deaths due to coronavirus is in Punjab where 4,085 people have lost their lives while 3,582 in Sindh, 1,661 in Khyber Pakhtunkhwa, 421 in Islamabad, 101 in Gilgit-Baltistan, 184 in Balochistan and Azad. 224 people have lost their lives in Kashmir.
The number of coronavirus cases in Islamabad is 38,020, in Khyber Pakhtunkhwa 59,023, in Sindh 216,632, in Punjab 139,341, in Balochistan 18,181, in Azad Kashmir 8,303 and in Gilgit-Baltistan 4 A total of 862 people have been infected with the coronavirus.
Read more: Coronavirus claims 71 more lives, infects over 2400 in Pakistan
According to the National Command and Operations Center, the rate of coronavirus positive cases across the country has risen to 5.92 percent.