Coronavirus cases top 285,000 in Pakistan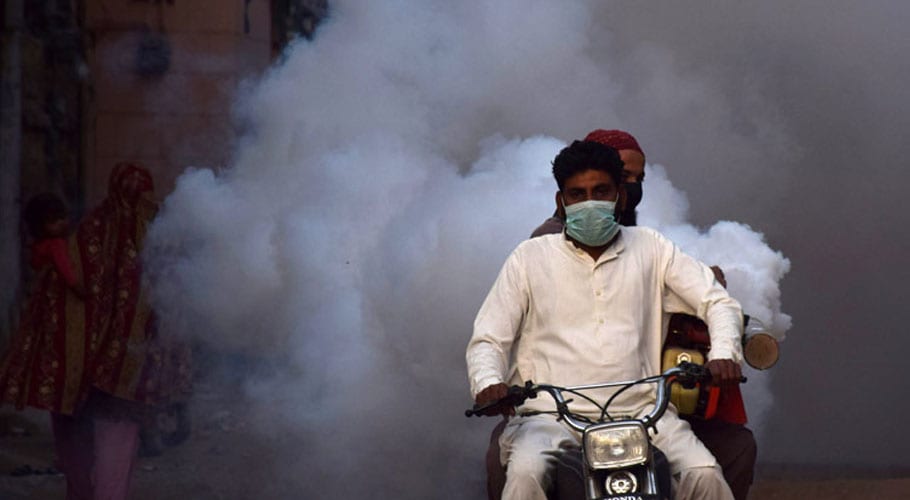 ISLAMABAD: A total of 730 new coronavirus cases and 17 associated deaths were reported, taking the national tally of infections to 285,921 and fatalities to 6,192, while 263,19 coronavirus patients have recovered across the country during the last 24 hours.
In Sindh, 124,556 cases were reported from coronavirus. Punjab 94,715, Khyber Pakhtunkhwa 34,859, Balochistan 11,956, Islamabad 15,296, Azad Kashmir 2,157 and Gilgit-Baltistan 23,082 coronavirus cases. 
The death toll from the coronavirus has risen to 2,174 in Punjab, 2,282 in Sindh, 1,231 in Khyber Pakhtunkhwa, 171 in Islamabad, 138 in Balochistan, 59 in Azad Kashmir and 57 in Gilgit-Baltistan.
According to the National Command Operation Center, 20,631 tests have been conducted in the last 24 hours and so far 2,186,442 tests have been done. There are 147 patients on a ventilator in hospitals across the country. 
Coronavirus testing capacity in the country has exceeded 60,000 per day and 132 testing laboratories are working. Trace, test, and quarantine strategies are working effectively in 30 cities.
The first case of corona in Pakistan was registered on 26th February and 1000 deaths occurred on 21st May. The health ministry maintained that the pace of cases has slowed, but caution is still needed. 
Moreover, Minister for Planning, Development and Special Initiatives Asad Umar had compared Pakistan's COVID-19 situation to that of the region, saying the country's positivity rate and the death toll was much better than its neighbours, at the same time warning that the situation could worsen if people stopped taking precautions.