Coronavirus a danger that we have never seen in our lifetimes: DG ISPR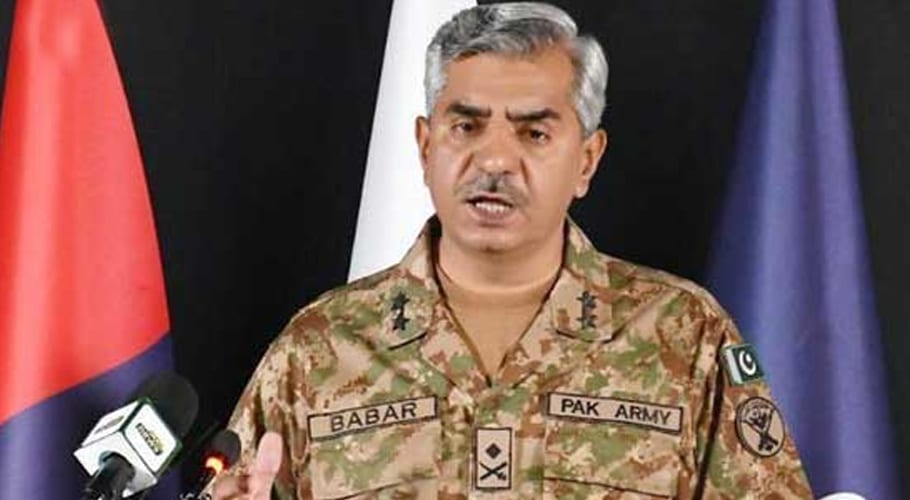 Director-General (DG) of Inter-Services Public Relations (ISPR) Major General Babar Iftikhar has said that coronavirus was a danger that "we have never seen in our lifetimes"
Addressing a press briefing today (Monday), DG ISPR said that Pakistan Army was fully aware of its responsibilities and would counter the coronavirus pandemic with people's help.
DG ISPR said that the borders had been closed as a preventive measure but the actual border is between the man and the coronavirus.
He said that the border between man and virus will only be closed through self-discipline and cooperation.
"Pakistan was facing a serious challenge and that only with the people's belief in the state could this problem be resolved," he added.
DG ISPR assured the people of Pakistan that the Armed forces were standing alongside them, adding that Army will bring all of its resources to use.
Referring to COAS Bajwa orders, DG ISPR said that despite being deployed at the Line of Control (LoC) and the western border, COAS Bajwa has directed that all available soldiers and the Army's medical resources be deployed to tackle the coronavirus.
Commenting on aid of civil power, DG ISPR said that the Pakistan government has summoned the Pakistan Army under Article 245 in aid of civil power.
He clarified that according to notification issued by the federal and provincial governments, only hospitals, shops selling food items, medical stores, and food and medicine manufacturing industries would only remain open, while schools shall remain closed.
He further said that petrol pumps and markets would remain open only on the issued timings by the respective provincial governments.
Babar Iftikhar also announced that Gen Bajwa will donate one month's salary to tackle the coronavirus pandemic,
"While personnel between the ranks of Brig to Lt Gen would donate three days' worth of their salaries," he added.
Maj Gen Babar also urged people to follow the guidelines issued by health authorities and the government.