CM Punjab calls on PM to discuss political situation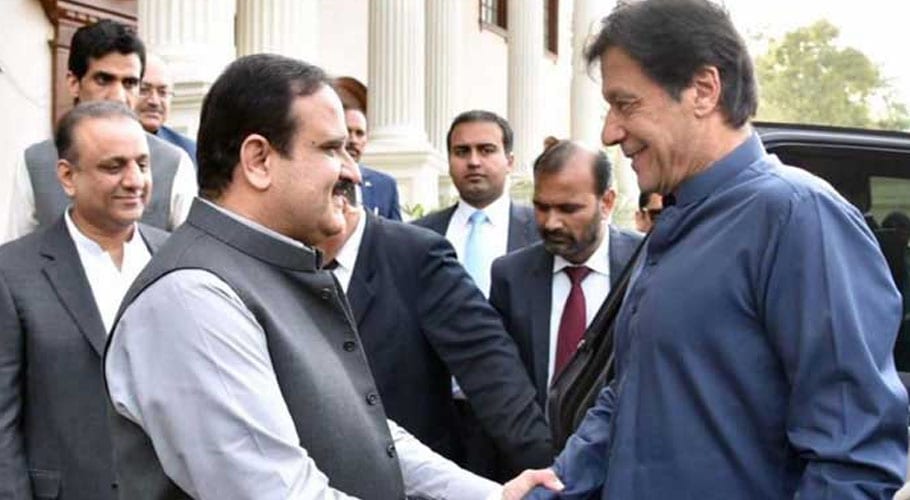 LAHORE: Punjab Chief Minister Usman Buzdar has called on Prime Minister Imran Khan and discussed the political situation in the country and development issues in Punjab.
On the occasion, the prime minister said that the opposition will get nothing but disappointment over the protests in Punjab. "The people will not be part of the destructive protests of the opposition," he said.
During the meeting, CM Buzdar briefed PM Imran Khan on administrative matters of the province.
During the meeting, PM Imran Khan said that the Ravi River Front Urban Development Project would cater to the needs of the population and was also a key project in accelerating the economic process.
The prime minister said that the implementation of the project would meet the needs of Lahore and the Ravi River project would create opportunities for economic activities.
He said that the implementation of the project within the specified timelines is a priority of the government.
A few days ago, the chief minister had condemned the attempt to make the national institutions controversial and said that every conspiracy against the institutions would be fought vigorously.
Talking to Speaker Provincial Assembly Pervez Elahi, the chief minister said that it was important for all of us to respect the institutions. "Pakistan is going through a critical period. Relations with the coalition are stronger than ever," he maintained.
Read more: PML-N expels five Punjab MPAs for meeting CM Buzdar
Provincial Assembly Speaker Pervez Elahi said that the opposition wanted to achieve nefarious goals by making the institutions controversial. This is not a time for negative politics, but for unity and harmony. The APC's drama on the part of the opposition failed.
During the meeting, the two leaders discussed issues of mutual interest and the political situation. The steps taken to provide relief to the people were also discussed during the meeting.