Cleric thrashes minor boy in Bangladesh, sparks outrage on social media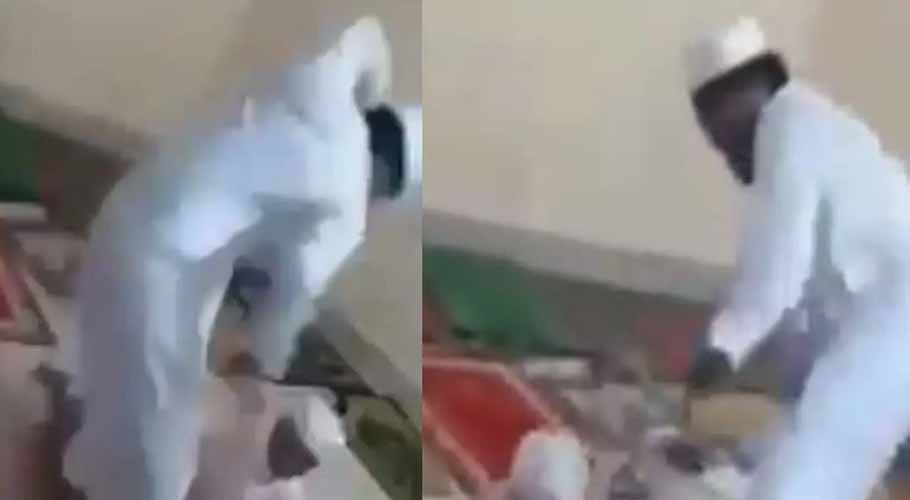 DHAKA: A cleric has repeatedly hit an 8-year-old boy in the Hathazari of Bangladesh's Chittagong region.
A video of the heinous act surfaced on the internet where the boy is seen screaming and crying for help. A video taken by a bystander sparked outrage and quickly spread through social media
Can anyone tell us about this video clip? Who is this maulvi? Where is this madrassa in #Pakistan? Has any action been taken?If, not, @ShireenMazari1 @GovtofPakistan will you please look into this matter. No one we repeat no one has the right to torture any child like this. pic.twitter.com/4oSil8WAfA

— Voice of Pakistan Minority (@voice_minority) March 10, 2021
In the video, the cleric can be seen mercilessly torturing him for running after his mother outside of the madrasa premises. According to the sources, the boy's mother visited him on his birthday, however, as she was leaving, the boy ran after his mother.
The teacher was irked by the act and as a reaction, he grabbed the boy by the neck, took him into a room, and threw him on the floor beating him severely.
However, the cleric was arrested from his home on Wednesday. The student's father had filed a case and alleged that the teacher abused the child. Although they did not agree to sue at first, they were persuaded later.
Read more: Cleric arrested for allegedly raping minor girl in Okara
Subsequently, the madrasa governing body expelled him from the institution. Numerous sexual abuse cases have been reported recently in Bangladesh, including offenses committed by religious leaders and teachers. Nineteen-year-old Nusrat Jahan Rafi was burned to death after filing a complaint of attempted rape against her religious school principal.
Moreover, India's official crime records show that more than 100 children were sexually abused every day in 2018. The government's good policies have been undermined by a failure to enforce them.