Centre seeks services of Karachi Police Chief Ghulam Nabi Memon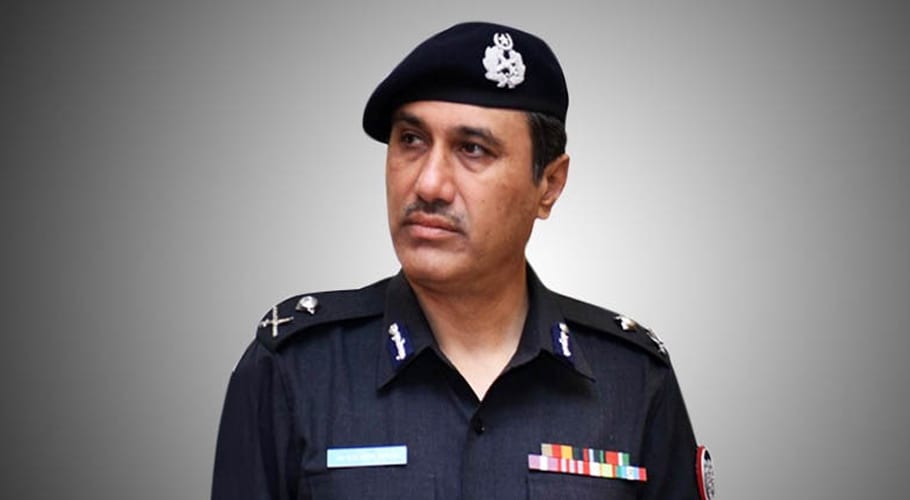 KARACHI: The federal government has informed the Sindh government that it needs the services of the Karachi police chief Additional Inspector General Ghulam Nabi Memon, sources privy to this development said on Saturday.
"The services of Additional IG Ghulam Nabi Memon have been sought by the federation and the Sindh government is considering the names of Arif Hanif and Dr Kamran Fazal for Additional IG Karachi," sources said.
Karachi Police Chief Ghulam Nabi Memon had recently announced the development of his transfer in a meeting of officers. Ghulam Nabi Memon said it could be his last meeting and also said goodbye to the meeting attendees.
Sources further said a final decision is expected next week by the federal government with the consultation of the provincial government.
Additional IG Karachi Ghulam Nabi Memon, as soon as he took charge of the post of Karachi Police Chief, ordered the deployment of Upper Course Qualified SHOs in police stations across the city.
It is to be noted that 180 upper course qualified officers of the police department have not been posted in SHOs even after a lapse of more than two months.
Services of Mr. Memon were placed at the disposal of the Sindh government on April 22, 2019, while he was serving in the Intelligence Bureau. Prior to this, he had also served in Pakistan High Commission in the UK for three years.