UK police search suspect brothers in container truck case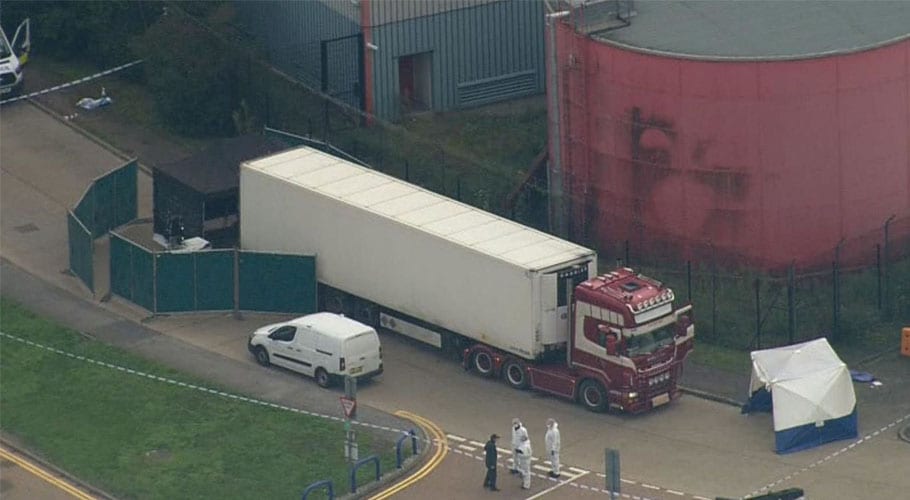 LONDON: British police searched two brothers reportedly from Northern Ireland in the container truck case.
According to sources, at least 39 people found dead in the back of the container truck near London.
The police have started to look for Christopher, 34 and Ronan, 40 on the suspicion of human trafficking and murder.
On this occasion, Detective Chief Superintendent, Stuart Hooper added, "Finding and speaking to the Hughes brothers is crucial to our investigation" adding that, "At this time we believe they are in Northern Ireland but they also have links to the Irish Republic. If you know where they are or have any information about their whereabouts I need you to call my team."
Earlier on Monday, the truck's driver, Maurice Robinson appeared before the local court and accused Ronan Hughes and others to facilitate unlawful immigration, murder and money laundering.
U.K. police found 39 bodies in a truck container which was parked at an Essex industrial park, located near London and launched an investigation. The initial reports revealed that 39 deceased were Chinese.