Blast reported near military base in Iran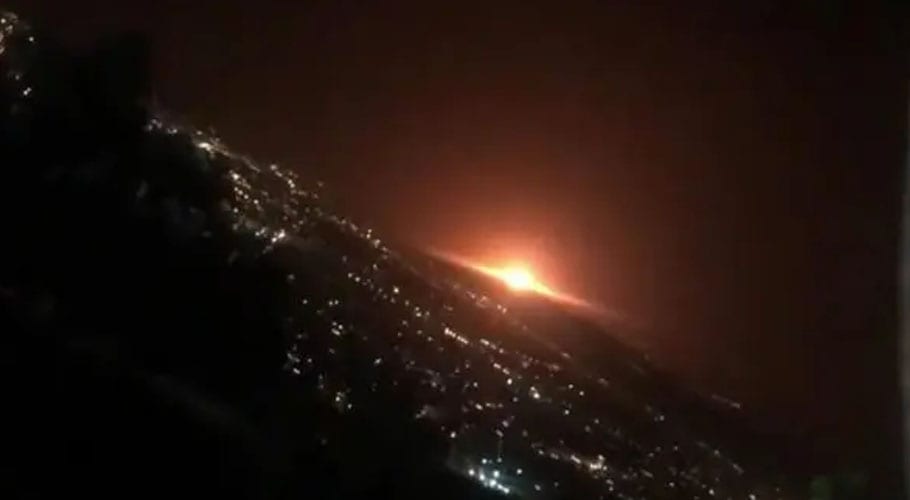 TEHRAN: A huge explosion occurred east of Iran's capital late Thursday, according to local media.
In a footage circulating on social media, a bright orange flash followed by a large plume of smoke can be seen. Iranian state television reported, "Some local sources have reported a big orange flash east of Tehran."
It is said to have occurred following a loud explosion. Authorities have yet to issue a statement, the local media reported. Tehran Deputy Governor Hamid Reza Goudarzi said that an investigation has been launched.
Quoting state authorities, the semi-official news agency reported earlier today that the explosion occurred at a gas depot near defense ministry sites.
The incident did not cause any casualties and that details would be provided by the authorities. The Tehran Emergency Center said that no requests for ambulances had been made.
Meanwhile, it was also reported that half of Shiraz city in Fars province is without electricity following an explosion at a power station.
Read more: US seeks in-person meetings with Iran over prisoner releases