Arzoo's age determined between 14-15 years old: SHC told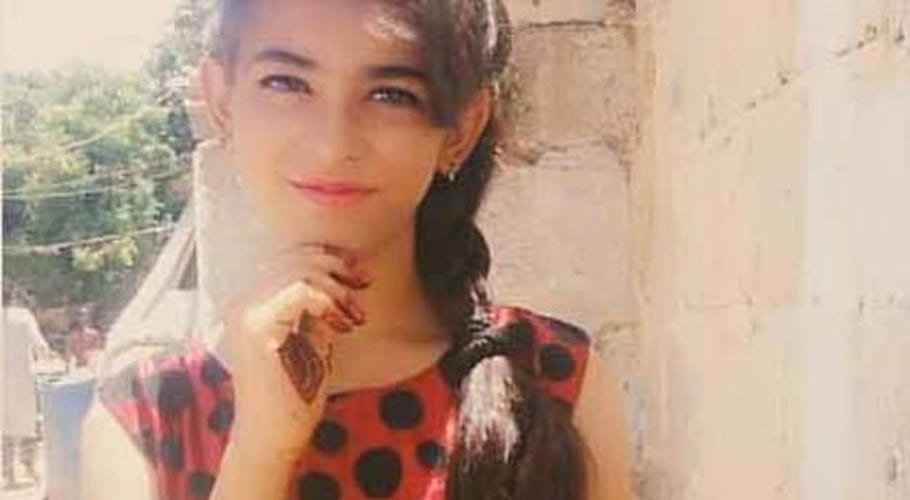 KARACHI: The medical report to determine minor girl Arzoo, who was allegedly abducted, forcefully converted, and married was submitted in the Sindh High Court.
During the hearing, the medical board constituted by the government on court orders to determine Arzoo's age presented its report. The medical report estimated her to be aged between 14-15 years. The investigation officer informed the bench that the case was now registered under the Sindh Child Marriages Restraint Act 2013.
According to her parents and NADRA officials, the girl was aged thirteen years old. During her appearance in court, the girl refused to go with her parents. The court instructed to shifted her to a shelter home and allow only those she wanted to see meet her.
When the court asked Arzoo if she was forced to convert to Islam, she said replied in negative. The girl was then asked if she wanted to return to her parents. However, she told the high court that she wanted to live with her husband. The hearing has been adjourned till 23rd November.

At the earlier hearing, the Sindh High Court has ordered the provincial home secretary to form a medical board to determine Arzoo's age. A two-member bench comprising Justice KK Agha and Justice Amjad Ali Sahito had heard a set of petitions filed on the matter.
The counsel for Arzoo sought quashing of an FIR registered against her alleged husband, Syed Azhar Ali, for abduction, forced conversion and marriage to a minor girl. The court observed that the matter now was about the girl's age. Arzoo's lawyer said the bench should record her statement on abduction. 
When Arzoo informed the court that she was 18 years of age, the bench pointed out that the NADRA documents said otherwise as the official records say she is a 13-year-old minor. The Sindh advocate general requested the high court to not record the girl's statement.
The matter came into light last week after the reports of the minor girl's kidnapping, forceful conversion, and marriage prompted the Sindh government and to take notice and file separate petitions in the Sindh High Court.
Last week, the high court directed the police to recover the minor girl and move her to a shelter home within three days. Another case is being heard in a city court on an FIR registered by Arzoo's father.
The prime suspect, Syed Azhar Ali, was arrested by the Anti-Violent Crime Cell and sent on a three-day physical remand. The local magistrate has also directed Sindh Police to submit a DNA report to determine Arzoo's age and other evidence before the bench.