Another doctor dies of COVID-19 in Peshawar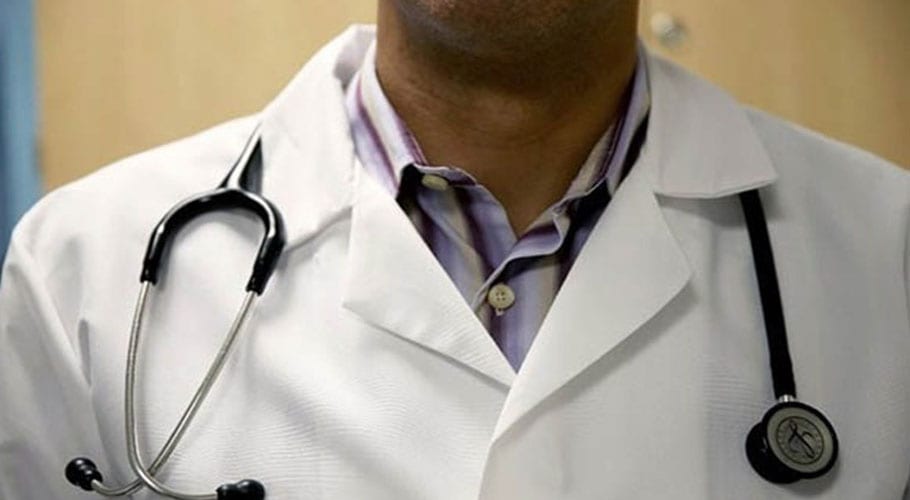 PESHAWAR: A senior doctor died of coronavirus-related complications in Peshawar on Tuesday, highlighting the vulnerability of health professionals to the virus.
As per details, Dr Bashir contracted the virus during performing his duties and was under treatment.
Paying rich tribute to the doctor, the Provincial Doctors Association (PDA) said the virus has claimed the lives of 22 doctors and 40 health workers in the province so far. Khyber Pakhtunkhwa has recorded most coronavirus cases among health workers, say reports.
Earlier this month, a senior dental surgeon, Dr Sultan Zeb, died of coronavirus at the Hayatabad Medical Complex.
The death of Dr Zeb, associate dean at the Khyber College of Dentistry, took the number of health professionals killed by the virus in the province to 21.
According to a report prepared by federal government officials, 58 healthcare providers, including 42 doctors, have lost their lives due to COVID-19 in Pakistan.
The National Health Services, Regulations and Coordination (NHSR&C) in its report said, "We have so far lost the lives of 58 healthcare providers to COVID-19 in the country and still counting. They are 42 doctors, 13 paramedics and other support staff, two nurses and one medical student.
"At the moment, 240 healthcare providers are hospitalized, of whom 231 are in a stable condition, while nine are on life support," the report read.
The official said Sindh was the worst-hit province with respect to the deaths of healthcare providers, where 23 healthcare providers had lost their lives, followed by Khyber Pakhtunkhwa where 11 healthcare providers had died, 10 in Punjab, seven in Balochistan, five in Islamabad and three in Gilgit-Baltistan. Luckily, no healthcare provider has died in Azad Kashmir.