55% Pakistanis believe coronavirus is exaggerated: Survey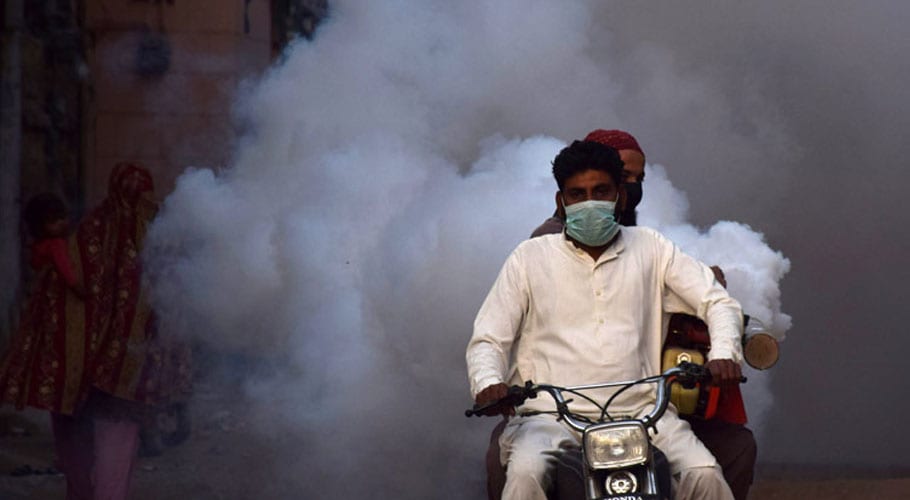 ISLAMABAD: Nearly 55 percent of Pakistanis believe that the coronavirus threat is exaggerated, according to a survey by Gallup Pakistan.
The Coronavirus Attitude Tracker Survey by Gallup Pakistan is about changes in public perception, attitude and behaviour since the beginning of the lockdown in Pakistan; public response and behavior towards coronavirus initiatives and preventive measures; and the overall changes and impact of the lockdown on the daily lives of ordinary Pakistanis and businesses.
According to the survey, nearly 55 percent of Pakistanis believe that the coronavirus threat is exaggerated. The survey found that 57 percent of respondents and those from Sindh (65 percent) are most likely to agree that the threat of coronavirus is exaggerated.
Respondents from Pakistan are fourth most likely to believe that the COVID-19 threat is exaggerated. Those from Japan (12 percent) are least likely to say the same.
According to the survey findings, the public opinion is split over the COVID-19 pandemic has been brought under control; 47 percent agree, while 48 percent disagree, 33 percent strongly disagree.
67 percent Pakistanis believe the federal government has been successful in controlling the coronavirus situation in the country.
Every one in five Pakistani (22 percent) said that someone from within his or her social circle has contracted the coronavirus. In comparison, only 6 percent of Indians reported the same.
Another finding of the survey was that 12 percent of Pakistanis claim to know someone in their social circle who died after contracting the coronavirus. One-third of Pakistanis are skeptical about the number of COVID-19 cases being reported by the government.
The coronavirus has affected more than 181,000 in Pakistan, while the death toll stands at 3,590.