37 pilgrims returning from Iran reach Multan after testing negative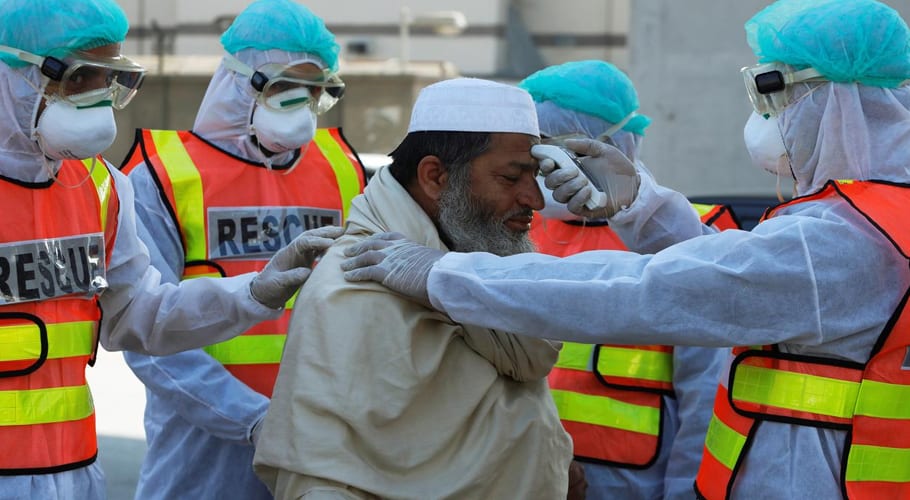 MULTAN: As many as 37 people who had returned from Iran and were quarantined in Dera Ghazi Khan for fourteen days have now reached Multan.
District Commissioner Amir Khattak and other officials received the pilgrims at Sher Shah Toll plaza on their arrival after they were declared safe and allowed to go back home.
Speaking to media, the district commissioner said all of them were declared negative in COVID-19 t
est after spending a fixed time period of fourteen days at the quarantine center.
Citing the details of the pilgrims, Amir Khattak said 25 pilgrims belonged to Multan, two are residents of Jalapur Pirwala and ten hailed from Shujabad tehsil.
The district commissioner
urged citizens to stay at their homes in this testing time and count the simple blessings as the whole Pakistan battles against the coronavirus pandemic.
He said the coronavirus has now spread to every single part of the country. More 12,00 citizens of the country were affected due to the diseases.
He said several countries have now urged their citizens to stay at home as authorities are battle to contain the virus in their respective countries.
The number of coronavirus cases in Pakistan jumped to 1,235 on Friday after more cases were reported from Gilgit Baltistan, Lahore, Islamabad, and parts of Sindh.
The health authorities have reported forty new cases during the last 24 hours in the country.
The disease has claimed nine lives across Pakistan whereas eight patients are reported to be in serious condition while thirty patients were stated to be discharged from different hospitals after complete recovery.