Who was Ali Bilal killed during PTI rally in Lahore?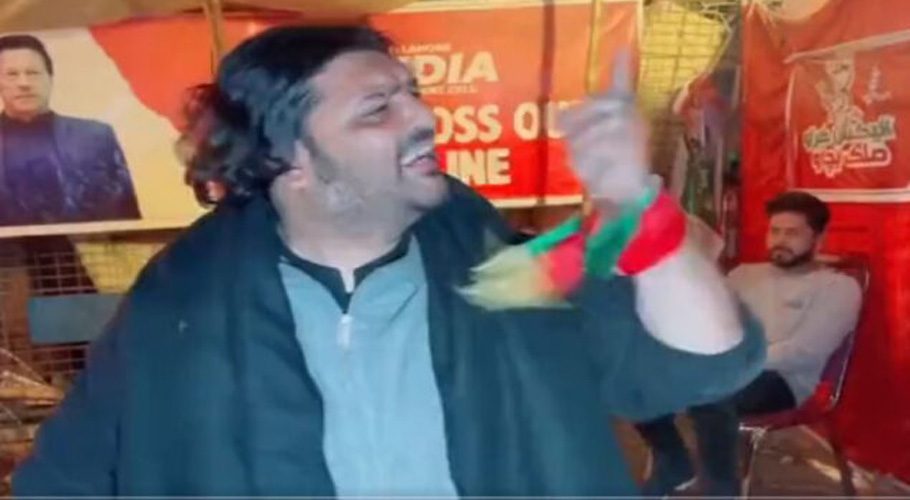 Ali Bilal, also known as Zille Shah, was an active and charged worker of Pakistan Tehreek-e-Insaaf.
According to PTI 40-year-old Ali Bilal was tortured to death by police during a protest rally.
According to the party, Bilal, a resident of Jahangir Town, remained camped outside Zaman Park since speculations about Imran Khan's arrest were made.
Ali Bilal was also active on various social media platforms and used to imitate various film characters with an interesting and humorous style to spread the party narrative and was very popular among the workers.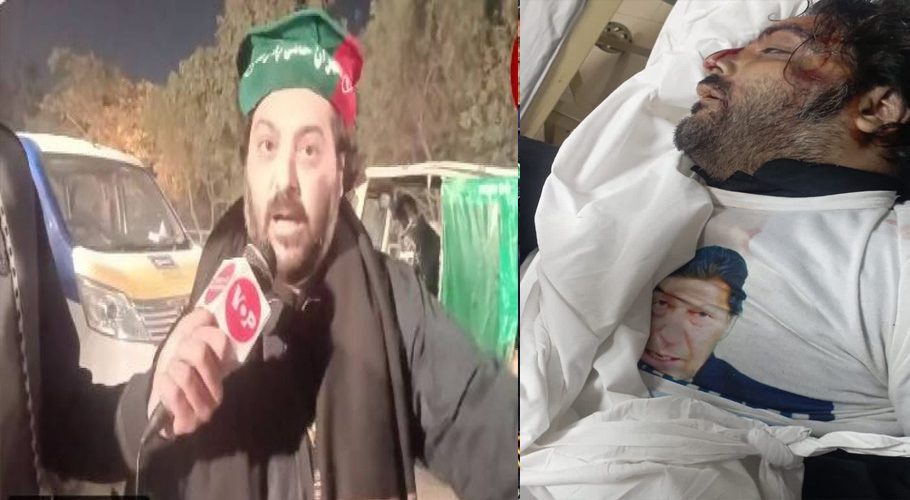 Ali Bilal's accidental death has caused great anger among his friends and party workers and demands are being made to reveal the facts of Ali Bilal's death.
Is should be noted that, The PTI said on Wednesday that one of its workers was killed in Lahore as police launched a crackdown on those participating in the party's rally following the imposition of Section 144.
In a tweet, Imran Khan said that party worker Ali Bilal was "murdered by Punjab police".
"Shameful, this brutality on unarmed PTI workers who were coming to attend an election rally. Pakistan is in the grip of murderous criminals," he said, adding that the party would file cases against the Punjab inspector general, the Lahore capital city police officer (CCPO) and others for "murder".
ہمارےمکمل طور پر نہتے،جانثار اور پرجوش کارکن علی بلال کو پنجاب پولیس نےشہیدکردیا۔انتخابی ریلی میں شرکت کیلئےآنے والےنہتےکارکنان کیساتھ ایسا وحشیانہ سلوک نہایت شرمناک ہے۔پاکستان اس وقت خون کے پیاسےمجرموں کےچنگل میں ہے۔ہم IG، CCPO اور دیگر کیخلاف قتل کے مقدمات درج کروائیں گے۔ pic.twitter.com/HmrreBFslN

— Imran Khan (@ImranKhanPTI) March 8, 2023
In a second tweet, Imran shared a video of Bilal, adding that it showed that the PTI worker was alive while being transported to the police station.
"So, he was killed while in police custody — such is the murderous bent of the present regime and the Punjab police," he said.
Imran later said he wanted the party's district presidents and officeholders across the country to offer funeral prayers in absentia for "our martyred worker".
Ali Bilal unarmed & our dedicated & passionate PTI worker murdered by Punjab police. Shameful, this brutality on unarmed PTI workers who were coming to attend election rally. Pakistan is in the grip of murderous criminals. We will file cases against IG, CCPO & others for murder. pic.twitter.com/BLQZE1uejr

— Imran Khan (@ImranKhanPTI) March 8, 2023
اس ویڈیو میں علی بلال، جسے پیار سے ظلِّ شاہ کے نام سے بھی پکارا جاتا تھا، کو واضح طور پر دیکھا جاسکتا ہے کہ تھانے منتقلی کے دوران وہ زندہ تھا۔ چنانچہ اسے پولیس کی حراست میں قتل کیا گیا۔ موجودہ سرکار اور پنجاب پولیس ایسی وحشت اور کُشت و خون پر آمادہ ہیں! pic.twitter.com/77JuaR0o5H

— Imran Khan (@ImranKhanPTI) March 8, 2023