Waqar Zaka hits back at Jannat Mirza for calling him a hypocrite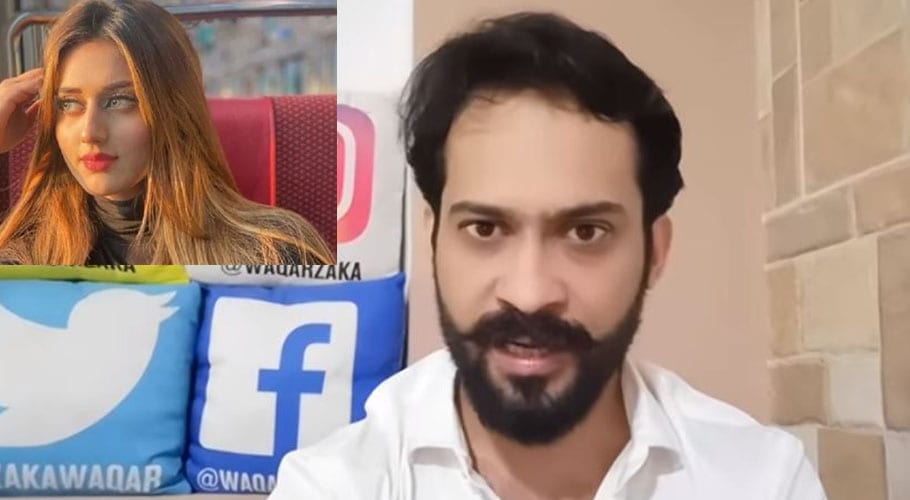 KARACHI: Social media celebrity Waqar Zaka has hit back at TikTok star Jannat Mirza for calling him a hypocrite.
Jannat Mirza earlier called Waqar Zaka an uncle and called him a hypocrite for mocking TikTokers as he himself makes videos for fame and followers, according to her. 
In a recent short clip, Waqar Zaka mocked Jannat that she is a real hypocrite. Jannat Mirza was happy over the ban placed on TikTok, the social video app, she earlier rose her fame from, Waqar notified. He also said that compete him for his positive deeds. "I say you (Jannat) contest election from the area I choose and I would do the same and let's see who wins," he added.
Read more: TikToker Jannat Mirza slams Waqar Zaka for offensive remarks
The rift began when Waqar Zaka earlier this week played few TikTok videos and passed comments n it which upset Jannat Mirza.