Violent protests could boost Modi's election test in New Delhi: report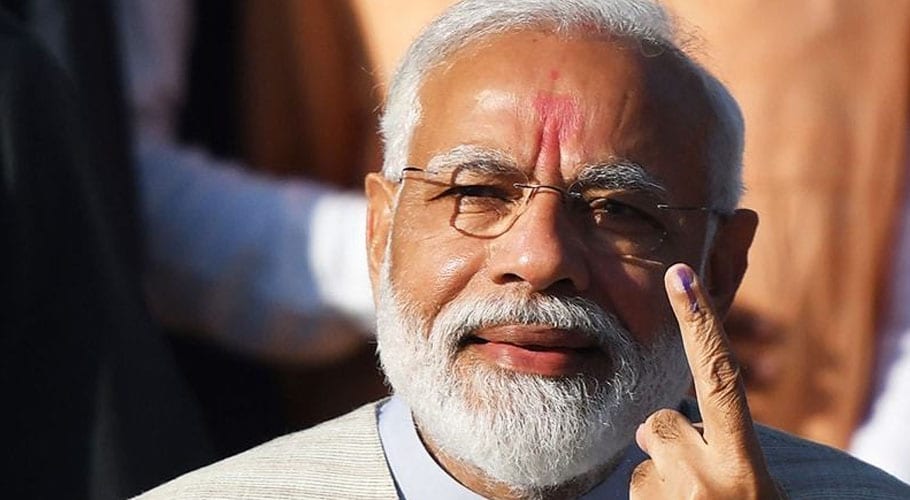 NEW DELHI: Indian Prime Minister Narendra Modi and his Bhartiya Janta Party (BJP) are facing their first political check this week since violent anti-government demonstrations exploded nearly two months ago, with the contentious unrest likely to win them votes at the capital's polls, think tank of  Delhi said.
Harsh Pant, a New Delhi-based think tank observer said, "Modi's Bharatiya Janata Party (BJP) secured a larger majority in May's general election but has since lost a series of state elections."
READ MORE: US Senate acquits President Trump on abuse of power charge
The demonstrations, where at least 25 people were killed, exploded in mid-December across the country after the BJP approved the new citizenship act. Critics said it violates India's secular constitution and oppresses against the Muslim population.
New Delhi is scheduled to hold its Saturday polls with rising tensions after three shooting accidents in four days at or near demonstration sites. People shouted nationalist slogans in two of the attacks.
As a result, protest organizers have increased security, accusing the BJP of inciting the situation, while the party rejected doing that.
Analysts say the BJP has stepped up a policy of focusing on Modi's personal appeal, rather than on development problems, without a well-known representative in the capital.
READ ALSO: Bernie Sanders releases election campaign poster in Urdu
analysts said, at the same time, the demonstrations exposed the religious fault line, which could help Modi's party to win the Hindu vote in the capital and elsewhere.