US approves tough sanctions on Turkey over Syria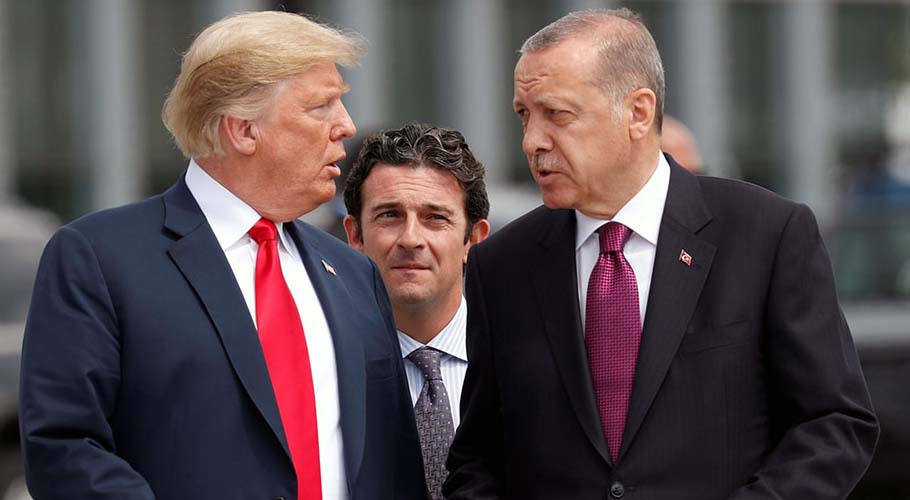 WASHINGTON: US President Donald Trump has approved a

draft of

new heavy sanctions to target Turkey

as its forces are not withdrawn from Syria.
US Treasury Secretary Steven Mnuchin said that US President Donald Trump assigned the task against Turkey after it started an invasion in northeast Syria.
According to the US Treasury Secretary,  the United States has not activated the sanctions at this time but would do so if necessary.
Mnuchin said, "We have placed financial institutions on notice that they should be cautious and that there could be sanctions." 
He added, "These are very powerful sanctions. We hope we don't have to use them, but we can shut down the Turkish economy if we need to."
The diplomatic fight between Turkey and the US began when Turkey pressed ahead its military operation against Kurdish fighters in northeast Syria.