US, Turkey presidents to meet over Syria's safe zone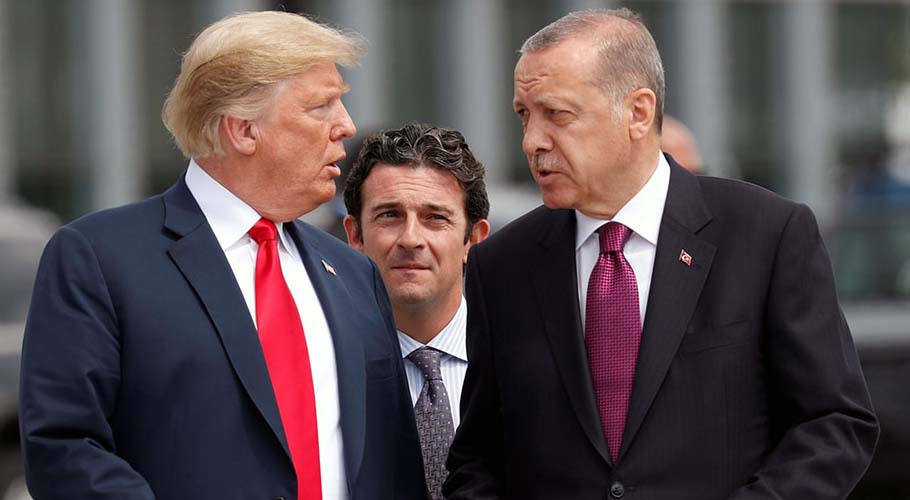 ANKARA: The presidents of Turkey and the United States have agreed to meet during a phone call to discuss creating a safe zone in northern Syria.
According to the Turkish presidency, both the presidents are scheduled to meet next month in Washington.
Turkish President Recep Tayyip Erdogan told his US counterpart Donald Trump of his frustration over the US military and security bureaucracy's failure to implement the deal that was agreed earlier in August to establish a buffer zone on the Turkish border.
The Turkish presidency added that the visit would take place after a formal  invitation from Donal Trump.
After difficult US-Turkey talks ended with the August agreement, Turkish and American forces held joint ground and air patrols in northern Syria. However, Turkey accused the US of stalling over the establishment of the safe zone.
The two leaders discussed the safe zone during the call in which Erdogan told Trump it would create the necessary conditions for Syrian refugees to return to Syria.