Opposition's motive of march isn't Kashmir: Firdous Awan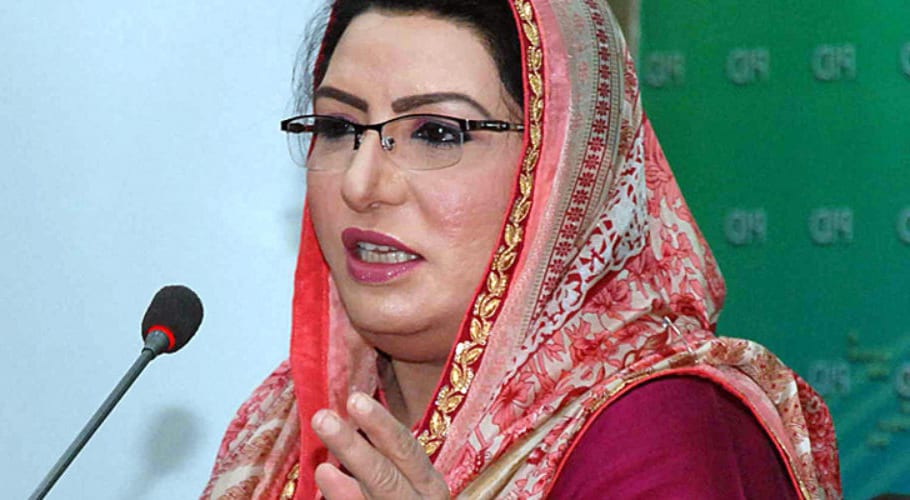 ISLAMABAD: Special Assistant to Prime Minister on Information

Firdous Ashiq Awan

has said that Nawaz and Shehbaz Sharif were playing the game of 'Samiullah' and 'Kaleemullah' but they failed to achieve any goal.
In her latest tweets, Firdous Ashiq Awan said that the motive of the opposition's march was the freedom of thieves but not for supporting Kashmiris.
The special assistant slammed the Sharif brothers by saying, "Nawaz Sharif and Shehbaz Sharif are playing the game of 'Samiullah' and 'Kaleemullah', however, they failed to achieve any goals as their targets are different."
Awan said, "The cat is out of the bag after the Nawaz Sharif's statement which showed support for the upcoming protest announced by the Jamiat Ulema-e-Islam Fazl (JUI-F) supremo Maulana Fazlur Rehman."
She further tweeted, "It is proven now that their march is not for the freedom of Kashmiris but to free the thieves. They are not taking to streets for the rights of the oppressed and helpless people of the Indian occupied Kashmir but to secure the political and economic employment of the corruption kings."
The special assistant said that the opposition's session in Model Town was also part of its political game. She warned JUI-F leader to avoid locking down the federal capital Islamabad for his political benefits.
JUI-F chief Maulana Fazlur Rehman has announced an anti-government march on 31st October in Islamabad to oust the incumbent government. The JUI-F chief has alleged that the government comes to power through the rigging.