Up to 140 students test positive for COVID-19 in Punjab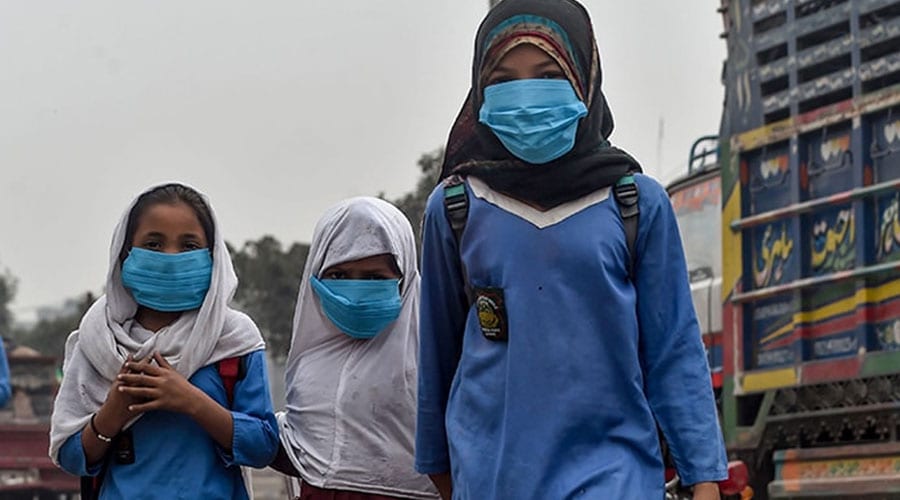 LAHORE: The report of the coronavirus test of children in educational institutions of Punjab has been released.
According to the report, out of 70,750 students in Punjab, 145 students tested positive for coronavirus and 68,032 students tested negative for the virus.
According to the Punjab Health Secretary, tests were conducted in 63,339 public and 7,411 private schools. The coronavirus was confirmed in 4 students in Lahore, 23 in Nankana Sahib, 2 in Kasur, 7 in Rawalpindi, and 3 in Jhelum.
Coronavirus was diagnosed in 8 students in the Sargodha district of Punjab, 3 in Khushab, 2 in Bhakkar, 18 in Gujarat, and 3 in Sahiwal.
In Okara, Multan, Layyah, Sialkot, and Lodhran, one student tested positive for Corona. Coronavirus was found in 50 students in Gujranwala, 2 in Dera Ghazi Khan, and 4 in Bahawalpur.
According to the report, Coronavirus has been confirmed in 8 students in Faisalabad and 3 students in Toba Tek Singh. Students who test positive for coronavirus are kept in quarantine.
Read more: Over 80 students test positive for COVID-19 in Punjab
It may be recalled that the government had started matriculation and intermediate classes last week. Today, the government also started primary classes.
The government has directed that appropriate safety measures be taken during the teaching process and other activities in educational institutions.
Social distance will be taken to prevent the spread of the disease. Children and parents must come to school wearing masks, even if it is a cloth mask. Parents should never send their children to school when they have symptoms of cough or illness. If the condition worsens, get tested. If the corona test is positive, notify the school administration immediately, the notice added.