Shafqat Mehmood elected as UNESCO's EC President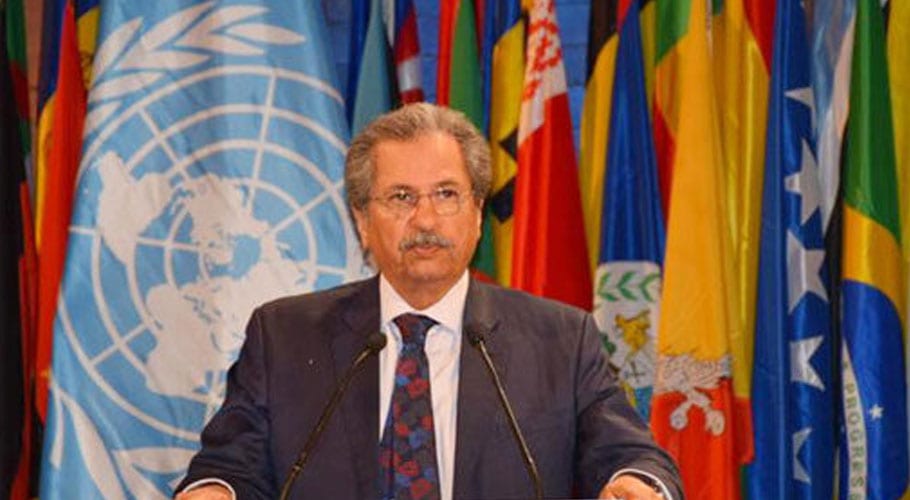 PARIS: Minister for Education and Professional Training Shafqat Mehmood has been elected as President of UNESCO's Education Commission (EC) in France. 
Speaking ion the occasion, the Minister said that being the President of UNESCO's Education Commission, he would work closely with all delegations in a constructive manner in pursuance of its goals.
Also read: Pakistan loves peace but not unmindful of its defense: AJK President
Apart from the ceremony, Shafqat Mehmood separately met Ministers of Education of Bangladesh, Norway, and Tunisia. He also met Assistant Director Generals of UNESCO for Education and Culture.
Shafqat Mahmood called upon UNESCO to apply its moral authority to influence the Indian government to lift restrictions and restore the fundamental rights of the people of Indian Occupied Kashmir (IoK).
Also read: Indian Muslims are under direct threat of RSS Ideology: PM Khan
UNESCO known as the United Nations Educational, Scientific and Cultural Organization is a specialized agency of the United Nations based in Paris, France.
Its declared purpose is to contribute to promoting international collaboration in education, sciences, and culture in order to increase universal respect for justice, the rule of law, and human rights along with fundamental freedom proclaimed in the United Nations Charter.