UN chief urges all parties to play role in maintaining peace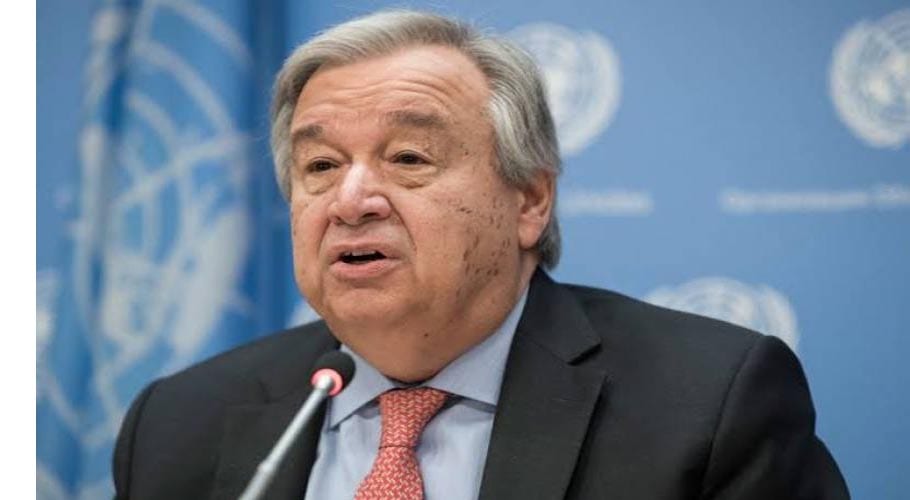 NEW YORK: United Nations Secretary-General Antonio Guterres had called all parties to exercise maximum moderation to avoid acceleration of global tensions.
While expressing his profound concern over the worsening situation of the Middle East, Guterres appealed relevant countries to play their role in maintaining peace across the world.   
Talking to media at the UN headquarters in New York describing the disastrous results of wars, the UN chief said that it is our collective responsibility to evade wars as war brings terrible human sufferings and ordinary people pay the highest price in wars.
Earlier, in a telephonic conversation, US Secretary of State Mike Pompeo discussed the situation of the Middle East and Venezuela with the UN Secretary-General.
After Iranian military commander Qassem Soleimani's death, by the United States in Baghdad, the US has was faced condemnation from international leaders and officials who fear that tensions in the region could shoot up severely.