Trump denies US role in Venezuela sea invasion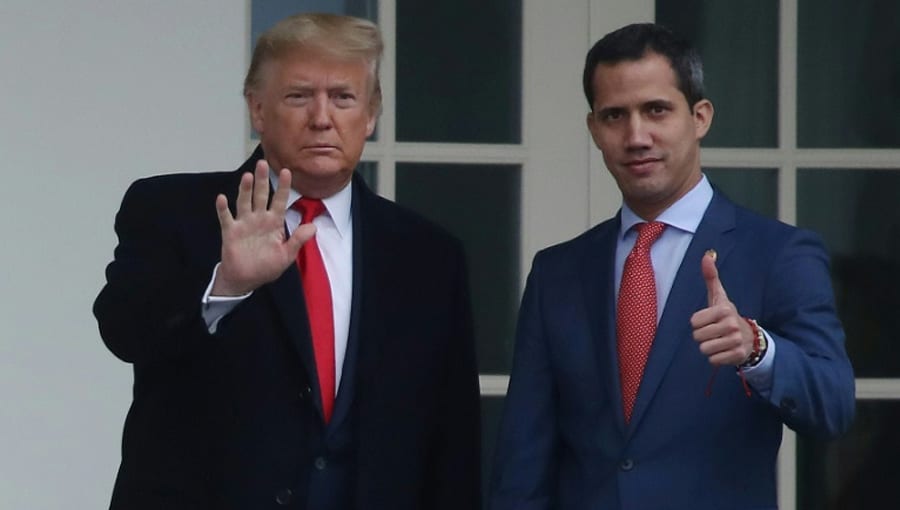 WASHINGTON: The United States on Tuesday denied involvement by Venezuela after two Americans were said to have been arrested following a mysterious sea invasion.
President Nicolas Maduro, whom the United States has been unsuccessfully trying to topple for more than a year, appeared on state television on Monday with the US passports of a pair he claimed belonged to US security forces.
Trump administration scoffed at involvement in such an apparently clumsy operation. "It has nothing to do with our government," Trump told reporters, remarks echoed shortly afterward by Defense Secretary Mark Esper.
A State Department spokesperson accused Maduro of cooking up a "melodrama" in hopes of distracting from problems inside Venezuela. "There is a major disinformation campaign underway by the Maduro regime, making it difficult to separate facts from propaganda," the spokesperson said.
"The record of falsehoods and manipulation by Maduro and his accomplices, as well as their highly questionable representation of the details, argues that nothing should be taken at face value when we see the distorting of facts."
Maduro tied the alleged plot to Juan Guaido, the opposition leader considered interim president by the United States and some 60 other countries, and President Ivan Duque, the president of Colombia.
The passports shown by Maduro identified the arrested Americans as Luke Denman, 34, and Airan Berry, 41. The State Department, which routinely demands the release of Americans arrested overseas, said only that it was looking into their activities.
It is unclear when and where the Americans were arrested. A day before news of the Americans' arrest, Venezuelan authorities said they had foiled an attempted landing of mercenaries on a beach near the capital Caracas.
A top official said eight people were killed and two arrested. Maduro said another 13 people were arrested including the son of a prominent imprisoned general.
This comes almost a year after Guaido led a failed uprising aimed at taking power, with some Venezuelans taking to the streets but the military stayed loyal to Maduro.
Millions have fled Venezuela's battered economy, in which basic necessities and services have grown scarce. The US has slapped sanctions on Venezuela's oil exports and on Maduro and other top officials who continue to receive support from China and Russia.