Toshakhana case: Zardari decides to skip hearing today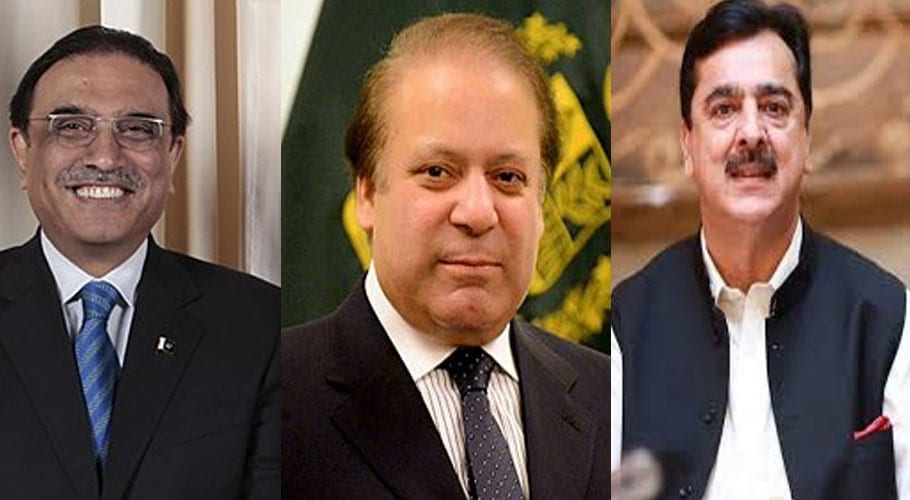 ISLAMABAD: Former president Asif Ali Zardari has decided not to appear before the accountability court today in the Toshakhana case.
According to details, Asif Ali Zardari, the former and ex-prime ministers Nawaz Sharif and Yousaf Raza Gillani were supposed to attend the hearing at the accountability court today related to the same case.
The counsel of Zardari, Asad Abbasi advocate said that an exemption plea from the court appearance would be filed in the court.
According to him, his client Zardari is hospitalized. "Therefore, he should be given exemption from a court appearance," the advocate added.
The National Accountability Bureau (NAB) had claimed that Asif Ali Zardari and Nawaz Sharif got vehicles from Yousaf Raza Gillani through illegal means.
The NAB prosecutor told the court that former president had only paid 15 percent cost of the cars by using his fake accounts, however, Libya and United Arab Emirates (UAE) also gifted his cars when he was serving as president.
NAB official further alleged that Asif Ali Zardari kept the cars for his personal use instead of submitting them to Toshakhana. The prosecutor added that the PML-N leader obtained when he was not holding any public office without any application.
Read more: NAB files new reference against Asif Zardari, Nawaz Sharif, Yousuf Gilani