NAB files new reference against Asif Zardari, Nawaz Sharif, Yousuf Gilani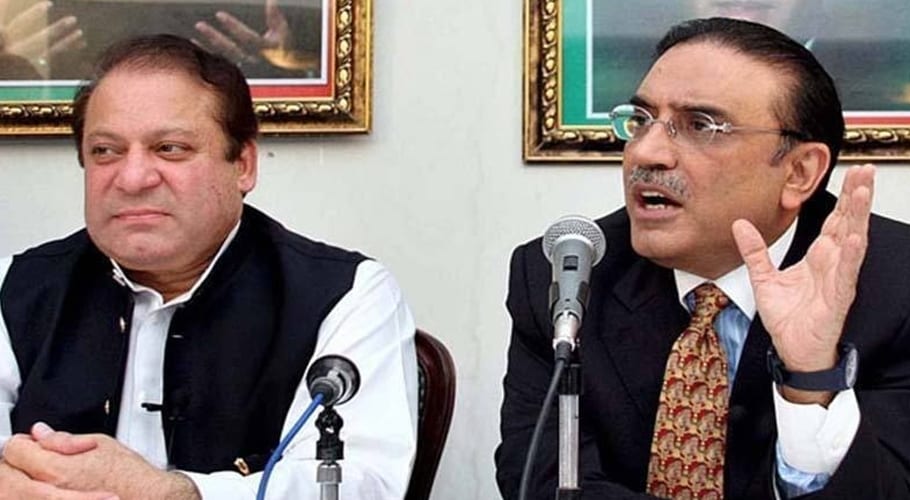 ISLAMABAD: The National Accountability Bureau (NAB) has filed a new reference against former PM Nawaz Sharif, Yousuf Raza Gilani and former president Asif Ali Zardari in fake accounts case.  The owners of the OMNI group, Khawaja Anwar Majeed and his son Khawaja Ghani Majeed were also named as suspects in reference. As per details, the reference has been filed at the Accountability Court in Islamabad.
The reference stated that in order to extend illegal benefit to accused Zardari and Nawaz, Yousuf Raza Gilani allowed the retention of vehicles gifted to them by different foreign states by relaxing procedures relating to submission of gifts in the Toshakhana.
The reference further stated that the former president Zardari and former premier Nawaz Sharif obtained the vehicles from the Toshakana by paying 15 percent of the price.
The reference alleged that the Asif Zardari made the payment through the Omni Group CEO and his son.
The reference maintained that Gilani, in connivance with Zardari and Nawaz, "dishonestly and illegally relaxed the procedure for the acceptance and disposal of gifts.
"During his tenure as president of Pakistan, Zardari accepted and received vehicles as gifts from the United Arab Emirates in 2005 and from Libya in 2008," reference added. "He neither reported the gifted vehicles nor deposited the same," it added.
Meanwhile, the reference maintained that Nawaz, who did not hold any public office in 2008, was given a car by the then-government from the Toshakhana.
The NAB requested the court to conduct trial and sentence the accused to the strictest possible jail terms under the NAB Ordinance for their involvement in the corruption scam.