Toshakhana case: Court summons PTI Chief on July 24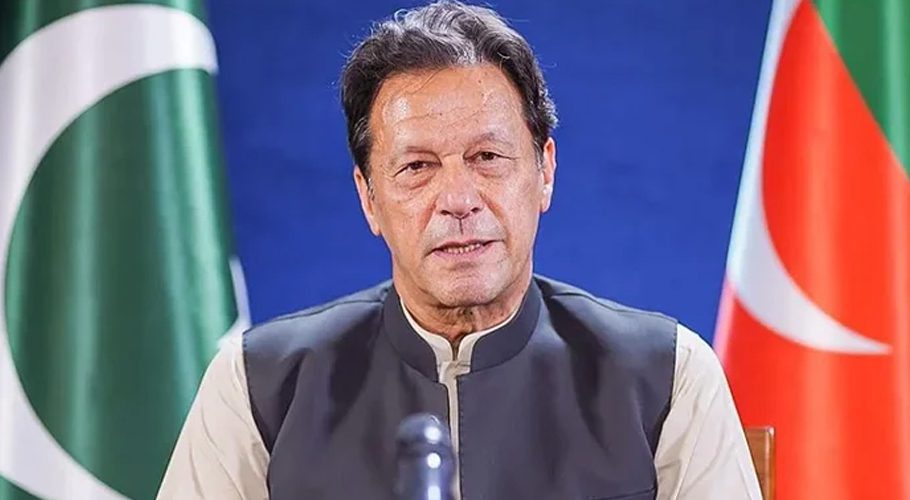 ISLAMABAD: A district and session court on Saturday ordered Pakistan Tehreek-e-Insaf (PTI) chairman Imran to appear before the court on July 24 in the Toshakhana case.
The PTI chief did not appear for hearing as the court resumed trial against the former prime minister for allegedly failing to declare foreign gifts taken from the gift depository. 
His counsel Khawaja Haris urged the court to grant the PTI chief exemption from personal appearance. The court also approved his petition and adjourned the hearing till Monday.
Special Assistant to Prime Minister on Interior Attaullah Tarar slammed the PTI chief for employing delaying tactics in the Toshakhana reference case.
Talking to media in Islamabad, the PML-N leader said the PTI chief is not cooperating with the court to ascertain the facts of the case. He regretted the PTI lawyers are rather pressurizing the judges to take decisions in their own interest.
Tarar said gifts worth billions of rupees were taken by the PTI Chief from the Toshakhana and sold out in the black market without declaration. He said the PTI chief should come to the court and be held answerable for not declaring the precious gifts.
"They are afraid to come to the court. I dare to come and answer in the court. They want judges and decisions to be of their own will," Tarar said. "The wants to 
Earlier this week, a district and sessions court turned down an appeal by the PTI chairman to transfer the Toshakhana criminal case hearing to another court.
The chief expressed a lack of confidence in additional sessions judge Humayun Dilawar, who is hearing the Toshakhana criminal case and sought to transfer the case to another court.
The PTI chief's counsel Barrister Gohar said a Facebook account in the judge's name published posts against the former prime minister which shows bias in the case. The judge confirmed the presence of his Facebook account but denied publishing any such posts.
The judge asked to present the pictures to a relevant forum for verification and eventually rejected the case transfer request of the PTI Chairman. The court eventually rejected the transfer request. 
On July 8, Islamabad Additional District and Sessions Court (West) Judge Humayun Dilawar announced starting criminal proceedings against Imran Khan in the Toshakhana case after rejecting the PTI chief's plea against the maintainability of a complaint filed by the ECP.