TLP will be the kingmaker in next general election: Mufti Qasim Fakhri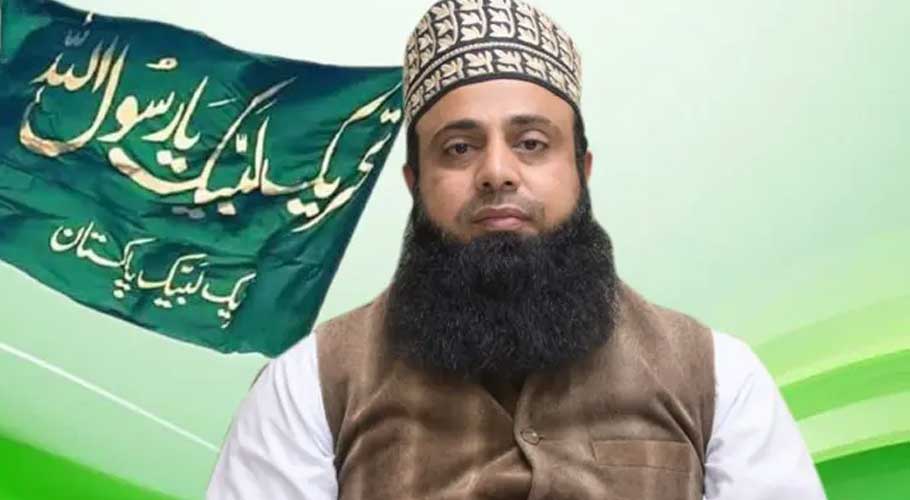 Recently, the federal cabinet revoked its earlier decision of declaring the Tehreek-e-Labbaik Pakistan (TLP) a "proscribed" organisation under the country's anti-terrorism law after it committed that it would abide by the Constitution and the laws of the country.
TLP chief Saad Hussain Rizvi, who was released from jail after nearly seven months in detention, foresees his party as a "kingmaker" in the 2023 general elections. In this regard, MM News arranged a special meeting with MPA Sindh Assembly and Ameer of TLP Karachi Division Mufti Muhammad Qasim Fakhri.
MM News: When did you enter politics and why?
Mufti Qasim Fakhri: I was really inspired by the personality of Imam Khadim Hussain Rizvi and decided to enter politics because of him. Khadim Hussain Sahib led the mission to protect the honor and dignity of the Holy Prophet (PBUH), which was originally launched by Mumtaz Hussain Qadri. So I decided to be the part of mission.
MM News: What challenges does a religious leader face in politics?
Mufti Qasim Fakhri: This question arises because we haven't understood that religion and politics are two names for the same thing. The Prophet (PBUH) taught us the politics of Madinah throughout his life. Our Caliphs and their followers for 1400 years have taught us that both religion and politics is a same thing. When they are not separate then this task is easy, not difficult.
MM News: TLP's opinion on new local government system in Sindh?
Mufti Qasim Fakhri: The new Local Government Amendment Bill is unconstitutional, anti-people and oppressive. It cannot be accepted because it is a cruel and oppressive law. We will not accept this bill and we will force the government to withdraw it.
MM News: How does TLP strengthen its position in Sindh Assembly despite small number?
Mufti Qasim Fakhri: The reason for this is our leader Khadim Hussain formed Tehreek-e-Labbaik Pakistan on the basis of sincerity. This is the ideology of Islam on the basis of which TLP was formed. Our leader always said that Islam has its own power and its voice is different.
MM News: What problems did TLP leaders face after the ban?
Mufti Qasim Fakhri: The ban on our movement was actually a drama that is temporary. When this drama is over, the whole game is over.
MM News: Your opinion on Sialkot incident?
Mufti Qasim Fakhri: The incident in Sialkot happened under a conspiracy. Tehreek-e-Labbaik Pakistan has given its clear position that we do not accept such action. We have nothing to do with this act and we also condemn it.
One of the reasons for the Sialkot tragedy is that the laws made in Pakistan have not been implemented till date. If action is taken, the people will not be able to take law into their own hands.
Although this is not right we have witnessed that when the crime rate in the country touched its peak, the citizens themselves started killing and burning them. All this is due to the absence of rule of law.
MM News: How Labbaik-ya-Rasool Allah become so prominent among citizens?
Mufti Qasim Fakhri: Our slogain is Labbaik-ya-Rasool Allah. The reason for this is that our leader Khadim Hussain, Amir-ul-Mujahideen raised the slogan based on sincerity and this slogan became common in every child, old man and woman.
MM News: What TLP is doing for religious harmony in the country?
Mufti Qasim Fakhri: The religion of the beloved Prophet (PBUH) is the solution to every problem for religious harmony. When Nizam-e-Mustafa is implemented, there will be prosperity and harmony everywhere.
As a believer, every Muslim has this belief that the system which Allah Almighty has given to the Messenger (PBUH) is the solution to every problem.
MM News: Where do you see TLP in Pakistan's next general election?
Mufti Qasim Fakhri: We foresee the party as a "kingmaker" in the 2023 general elections. Our vote bank will likely get a massive boost in Punjab and Sindh, if the polls are held in a free and fair manner. The people of Pakistan know that if any political party in Pakistan is based on pure truth, it is Tehreek-e-Labbaik Pakistan.