Tidal waves of Cyclone Kyarr wreak havoc in Gwadar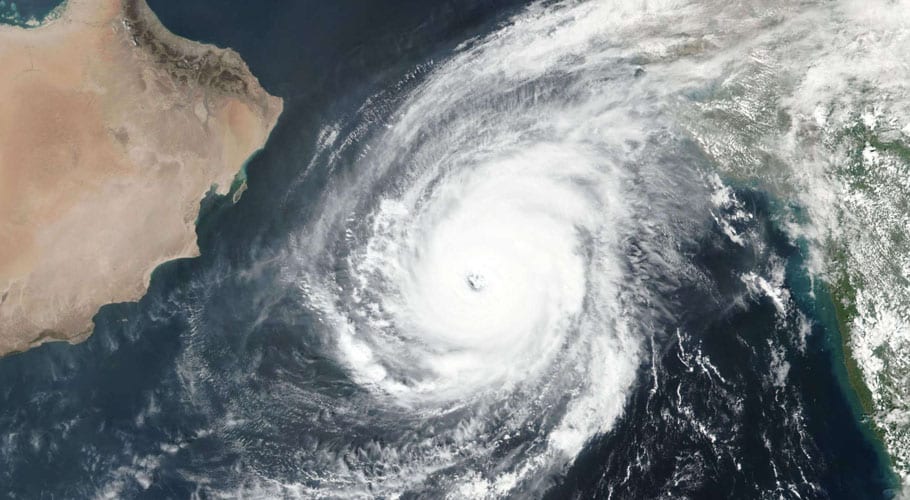 GWADAR: Tropical cyclone Kyarr generated tidal waves that wreaked havoc in the coastal belt of Gwadar, today on Wednesday.
According to sources, the waves impacted several mud houses and huts built along the coastal settlement. The walls of the mud huts collapsed due to high waves that led to additional problems for the people in the area.
Sources also revealed that the residents have taken refuge at a nearby hill fearing that tidal waves might cause more harm during the night time.
Earlier on the Tuesday, cyclonic storm Kyarr impacted the coastal belt near Karachi and in result sea water entered in the homes of the residents. Sea water entered in the various localities in the metropolis including Malkani, Lath Basti, Kemari, Chashma and Rehri Goth area.
Sea water also created hurdle for the residents of Baba Bhat Island and Bhatta Village. The lower Sindh and Makran are expected to receive rainfall from 29th to 30th October.