Rain expected in Karachi today due to Cyclone Kyarr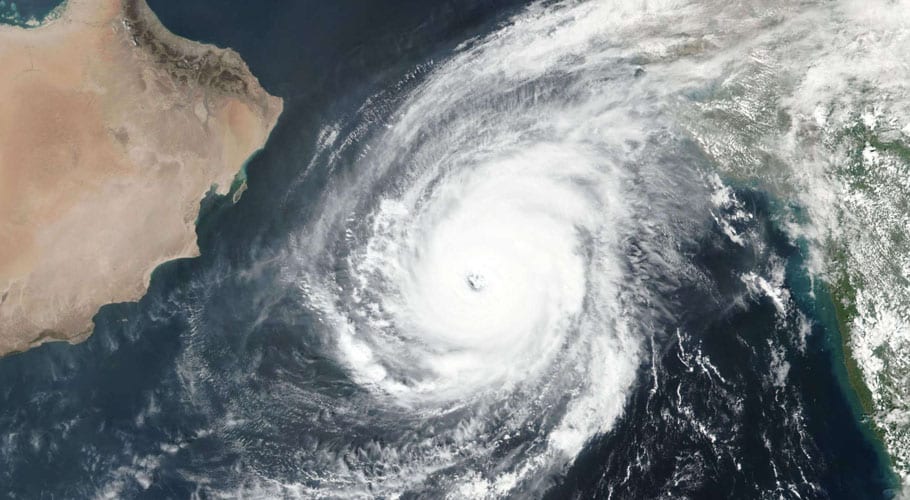 KARACHI: A rain with gusty winds is expected in the city in the next 24 hours due to the cyclonic storm Kyarr.
The lower Sindh and Makran are expected to receive rainfall from 29th to 30th October.
Also read: Cyclone storm forms in Arabian Sea near Karachi: PMD
According to the Pakistan Meteorological Department (PMD), around 180 houses have been affected and more than 500 people have been evacuated so far.
The PMD stated that the Super Cyclonic Storm is moving towards Oman with maximum surface winds of 230-265 kmph.
Also read: Mayor declares emergency as cyclone threats emerge
It stated: "Kyarr is likely to move further northwestwards during the next 36 hours and then turn southwestward."
It further stated that there was no direct threat to any coastal area of Pakistan; however, due to exceptionally strong winds around the system's centre and roughness in the sea, low-lying islands may suffer by water intrusion due to high tides.
Also read: Cyclonic storm Kyarr transforms into super cyclone
Earlier on Monday, the seawater entered the course and parking of DHA Golf Club and the area comprising Boat Club.
Cyclone Kyarr formed in the Arabian Sea near the coast of western India on Friday.