Sukkur observes world Hepatitis day at GMC Teaching Hospital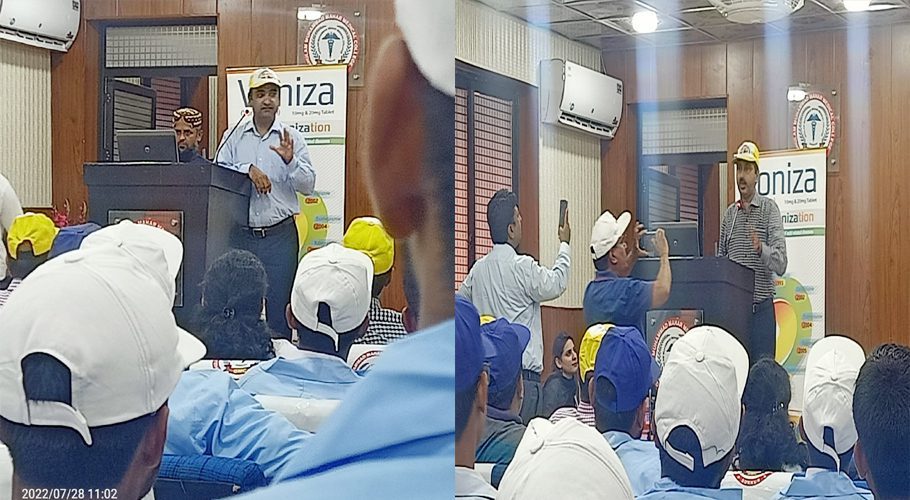 SUKKUR: To raise awareness about Viral Hepatitis and mark the World Hepatitis Day, a seminar session was organized by GMC Teaching Hospital on the theme "Hepatitis Can't Wait".
After the walk from medicine department to the final year of GMC Hall, the precipitants joined the seminar aimed to spread awareness about the eradication of Hepatitis. Senior Consultants, Postgraduate resident, staff nurses and paramedics were among the participants.
Professor and HOD Of Medicine Department Unit III, Dr Iftikhar Ali Shah opened the seminar with his speech saying despite of preventative efforts, people are still being infected with hepatitis every day. As a result, the disease has been on the increase in Pakistan, while in the rest of the world, it's decreasing. He pointed out people's ignorance is one of the reasons for the rise of hepatitis in the country. He urged medics to play their role spreading awareness about this deadly disease and encourage them to get vaccinated.
Addressing the gathering, head of department Medicine Unit II Dr Saleh Muhammad Channa said this year's theme is "Hepatitis Can't Wait". Hepatitis kills one person every 30 seconds – About 325 million people worldwide are living with viral hepatitis B and C. We must take precautions to prevent infection with hepatitis, and those who are Hepatitis B negative must get vaccinated before they are infected. During the his speech he asked the audience to raise the hand who had been vaccinated for Hepatitis B. Only about 25% of audience among the Medical professionals and students raised their hands.
To that the professor said "This is our situation, we talk a lot but without doing anything."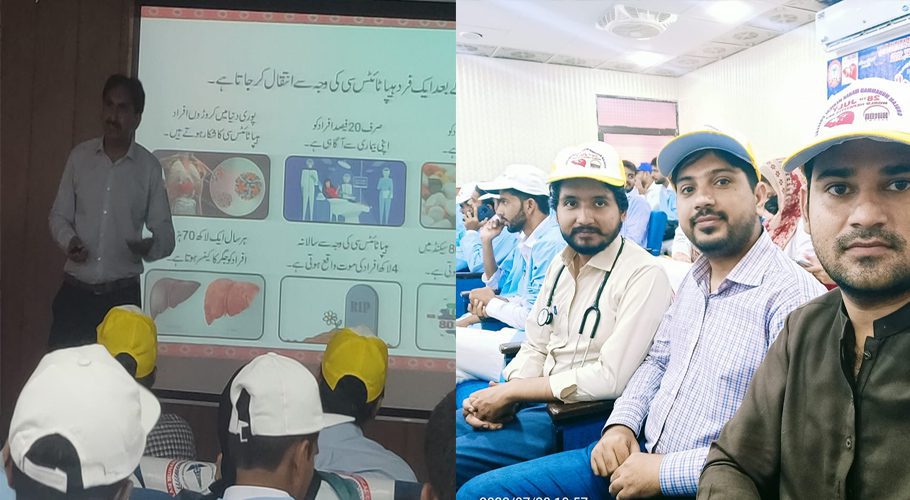 Consultant Gastroenterologist Dr Shahab uddin Rind emphasized the importance of prevention, early diagnosis with screening and treatment with antiviral therapy in her speech. He said this year theme is Hepatitis Can't wait, means we shouldn't delay in any step that can save us from being infected with hepatitis and its complications.
Assistant Professor Dr Abdul Rasheed dayo and Dr Asha Devi have spoken on the occasion. Senior Postgraduate Resident Dr Unis Saidb said every single individual belongs to medical profession should play their role as a duty to make people aware how to prevent hepatitis, because if we save one human, we save the whole humanity.
Principal of Ghulam Muhammad Mahar Medical College, Professor Dr Rafique Memon and other faculty members were also present at the event.