Smog once again affects Lahore as AQI hits 447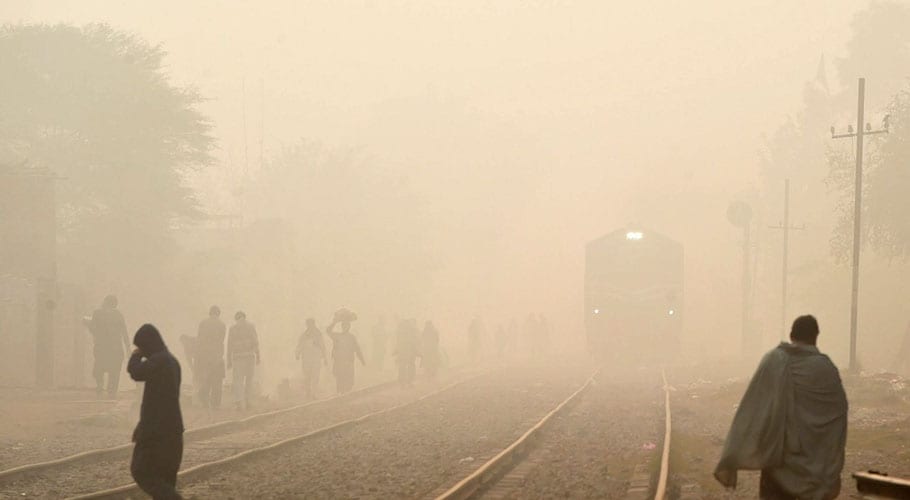 LAHORE: Smog has once again affected various areas of Lahore as the rank of Air Quality Index (AQI) has increased to 447.
With no sign of its reduction at least in the next few hours, Lahore's AQI has witnessed a sudden spike of 177 points within 24 hours.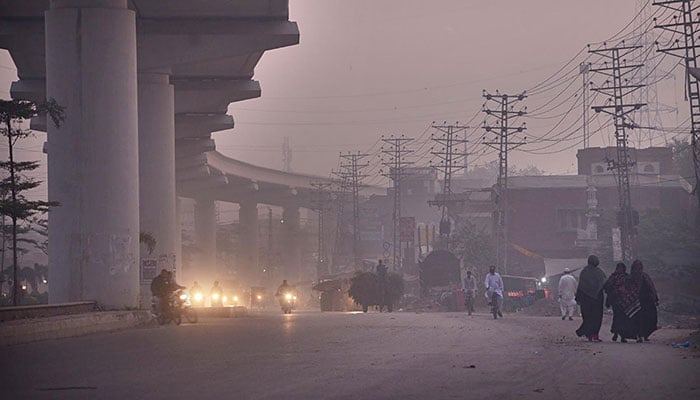 Lahore has been ranked the second most polluted city in the world, which records air pollution levels across the globe. Delhi holds the top spot, with an AQI of 556 recorded today.
Also read: LHC takes notice over increasing pollution in Lahore
An AQI ranking between 301-500 is classified as hazardous. If it increases from 200, it environment becomes very unhealthy, i
t may cause serious health issues.
If the rank increases from 300 to 500, it causes real hazards, indicating the warning of an emergency. Lahore is exceeding the rank of 470 nowadays.
Pakistan is ranked 123 in AQI worldwide. Now the AQI of Lahore would be at 470, touching its highest limit that has serious hazards for the citizens of city.
Also read: Lahore ranked 10th most polluted city of the world
For the past 4 years, smog, rightly being called the fifth season of Lahore, has deprived the people of sunshine and dusk-hour charm as layers of toxic smoke engulf horizon from November to February. Government officials blame the smog on crops being burned in India.
The smog is caused by a lack of rain and immense pollution. Smoke from vehicles, factories, and burning of the remains of crops could one of the major factors behind the dense smog.