Sindh Opposition leader Firdous Shamim Naqvi asked to resign: Sources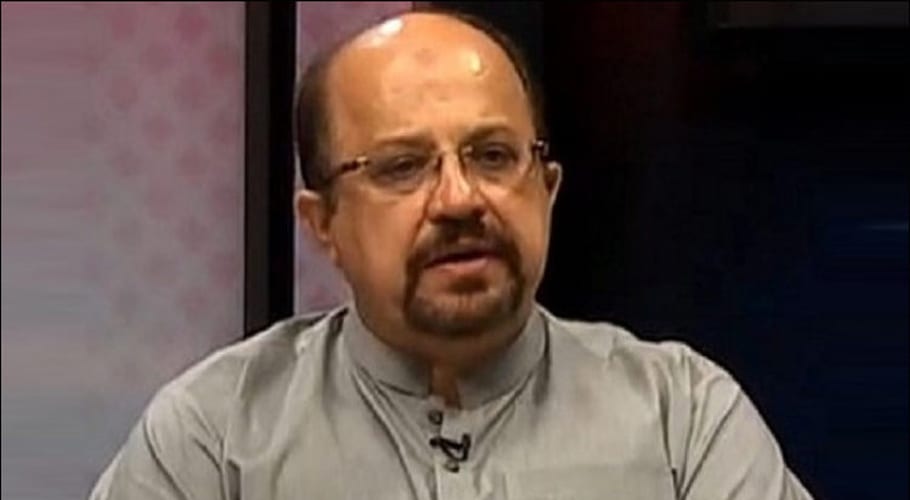 KARACHI: The Pakistan Tehreek-e-Insaf has reportedly sought the resignation of Leader of Opposition in the Sindh Assembly Firdous Shamim Naqvi.
Sources informed that the party leadership is displeased over his performance as the opposition leader. Naqvi had started contacting various party leaders to support him.
The PTI members in the Sindh Assembly are divided over supporting Naqvi. Many party members have expressed displeasure Naqvi's was not unsuitable for the position as opposition leader. They said a complaint has been lodged with central leadership to express their reservations.
Earlier this month, PTI leader and Leader of the Opposition in the Sindh Assembly Firdous Shamim Naqvi has apologised after criticising Prime Minister Imran Khan over the gas crisis.
"I am not concerned whether the PTI government is in power, or the PML-N. The gas delivery in this city is not right. I will keep on creating noise," he said while speaking to media.
He said that the Energy Minister Omar Ayub and Special Assistant to Prime Minister on Petroleum Nadeem Babar should be ashamed for the crisis as two years have passed.
"The prime minister should listen, Omar Ayub should also listen and Nadeem Babar should also listen. I will make sure they feel ashamed," said Naqvi.
Later, Naqvi posted an apology on his Twitter account. "My intention was to say I am going to complain about the energy minister and SSGC to the PM," he wrote, adding that he later realised he was not able to convey that properly.