Sindh govt notifies 10-member PCIC for Karachi projects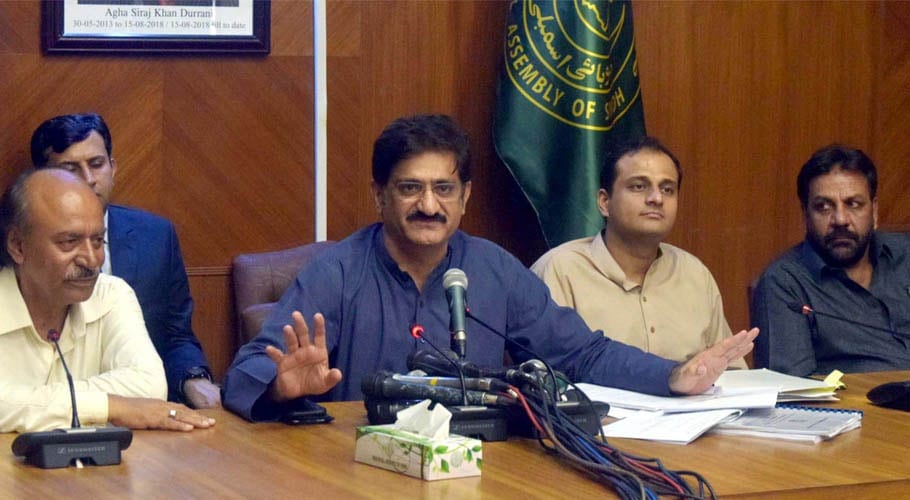 KARACHI: The government of Sindh has constituted the Provincial Coordination and Implementation Committee (PCIC) to ensure the planning and execution of projects under the Karachi Transformation Plan.
Chief Minister Sindh Syed Murad Ali Shah is the chairman of the PCIC which Chairman Planning anf Development Department is the secretary. A notification in this regard has been issued General Services and Coordination Department.
Other members of the committee include Chief Secretary Sindh, Commissioner Karachi, Administrator Karachi, Secretary Local Government, and Secretary Transport and Mass Transit Department.
The committee also includes a representative from Corps V headquarters, federal government, and the National Disaster Management Authority (NDMA) each.
The Terms of References of the PCIC include planning the development projects to be implemented by respective government authorities under the chairmanship of Chief Minister Sindh.
It will serve as a forum for the impediment in the smooth implementation of projects and also act as a central forum of coordination for all stakeholders.
The committee will coordinate to ensure the availability and judicious utilisation of funds and ensure implementation of laid down timelines and carry out adjustments if required. It will maintain a record of all projects and take required action to ensure due deligence and quality control.
The committee had been tasked to monitor development works of executing organisation and facilitating execution by synergising public and private sectors. It will also recommend changes for the effective progress of work.
The committee will compile financial requirements, project development work in media, and coordinate closely with law-enforcement agencies to ensure their availability when required for smooth progress of projects.
It will also carry out liaison with the concerned department to include priority or work and dispute and resolution. Lastly, it will ensure regular meetings at least once on fortnightly basis to review progress and discuss future plans.
The committee has been finalised to plan, supervise and ensure implementation of the massive Rs1.1 trillion Karachi package announced by Prime Minister Imran Khan.