'Ertugrul' actor Dogan Alp arrives in Pakistan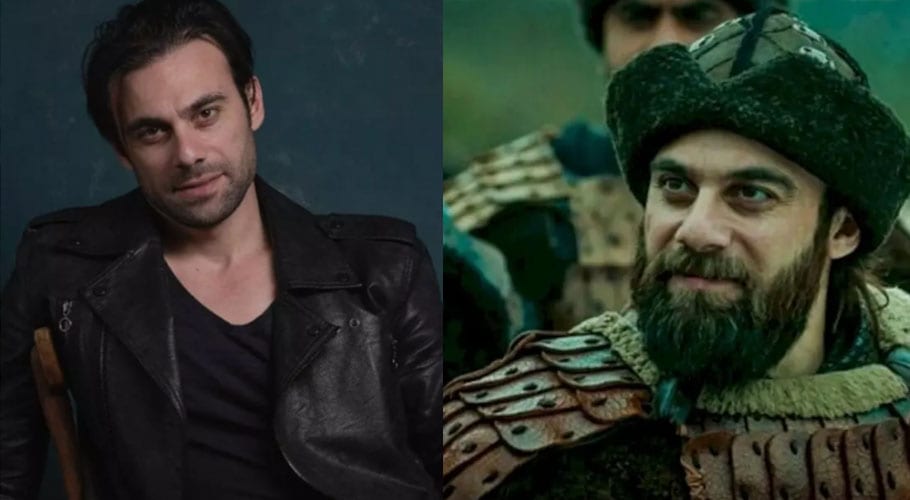 ISTANBUL: Turkish star Cavit Çetin Güner who essayed the role of 'Dogan Alp' in 'Ertugrul' has arrive in Pakistan.
Through his Instagram story, it has been revealed that the actor will touch down in Islamabad. Güner shared the exciting news on social media, taking to Instagram stories to post a picture of his boarding pass. 
The actor's flight details show he is on a flight from Istanbul to Islamabad.
The netizens have been posting to warmly welcome the actor to Pakistan.
Welcome to Pakistan@cavitcetin #pakturkeyfaceofummah #WelcomeDoganAlp pic.twitter.com/2l3ERjFhpS

— Malik Sana Ullah (@su_malik301) September 16, 2020
Turkish Star #Cavitcetinguner aka Dogan Alp of #Dirilisertugrul coming to Pakistan tonight, he will reach Islamabad from Istanbul. Welcome to Pakistan @cavitcetinguner 🇹🇷🇵🇰 pic.twitter.com/KelDzIGnbY

— M Hassan Riaz (@Engrmhassanriaz) September 15, 2020
Turgut bey welcome to Pakistan ❣️🌹

— Iqra Adeed (@AdeedIqra) September 16, 2020
The popular Turkish series 'Ertugrul' on-air in the country on special directives of PM Imran Khan in April.  Since then, the drama's stars have received massive fame and love from all over the country.
The play 'Ertugrul' highlights Islamic history and culture which has been neglected by the local media and vehemently shunned in the West. Turkish dramas reflect its culture and are the country's most well known cultural exports.
Turkish television dramas are among the world's lengthiest ranging between 120 and 150 minutes per episode. The television industry has played a pivotal role in increasing Turkey's popularity in Asia, Europe, Latin America, the Middle East, and North Africa.