Sindh govt extends virus restrictions amid rise in COVID-19 cases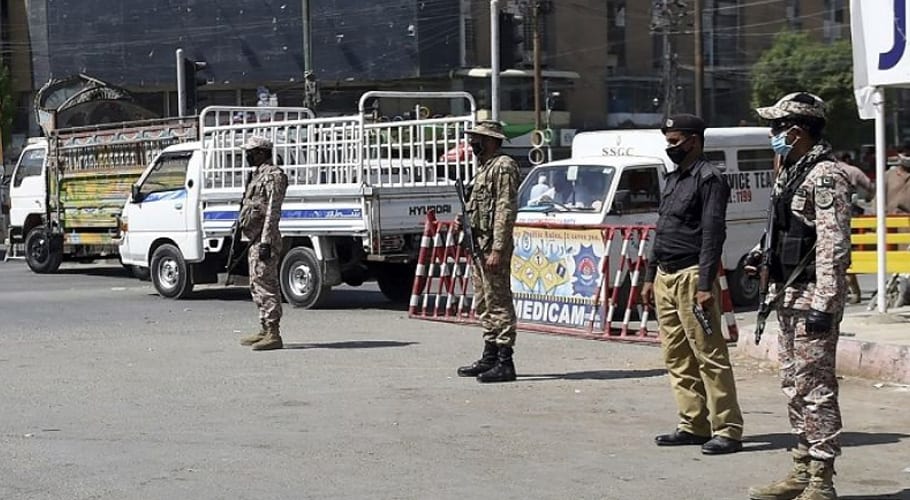 KARACHI: The Sindh government has announced to extend the current Covid-19 restrictions in the province for another two weeks amid a surge in the cases.
Chairing the coronavirus task force meeting on Saturday, Sindh Chief Minister Murad Ali Shah said that the province has seen a surge in cases after the Eid holidays. The CM noted that Sindh's Covid-19 positivity ratio is 8.8 percent, while Karachi's positivity ratio remained 13.97 %.
The task force decided to extend the closure of schools and other educational institutions till June 6. The meeting said that a decision on reopening educational institutions will be taken after the coronavirus situation improves.
For the next two weeks, Seaview, Hawkesbury and public parks will remain closed. Similarly, department stores will also remain open till 6 pm, while public transports will operate with 50 percent of passengers.
While wedding halls will also remain closed during this period. Meanwhile, Friday and Sunday have been declared as closed days in Karachi and Hyderabad.
— GOS-COVID19 (@19sindh) May 22, 2021
In the last 24 hours, confirmed coronavirus infections climbed to 306,707 after authorities reported 2,136 new cases. Testing 24,299 samples, the health department received back a positivity ratio of 8.79 percent.
The province also registered 22 deaths, raising the toll to 4,891. While the recoveries rose by 979 to 280,167. Overall, Sindh now has 21,649 active cases of the coronavirus.
Pakistan reported over 4,000 cases and 88 from COVID-19 on Saturday, as the government expands the vaccination programme to protect against the virus.
According to the National Command and Operation Centre (NCOC), Pakistan reported another 4,007 cases and 88 deaths in the previous 24-hour period. The national tally of coronavirus cases has reached 897,468 while the death toll stands at 20,177.
The number of active cases has reached 62,238 while there are 4,412 people remain in critical condition. There were 62,238 tests conducted in the past day, while the positivity ratio was 6.43%. Overall 813,855 people have recovered from the virus, including 3,712 in the past day.
Punjab remains the most affected region although Sindh has witnessed a sharp rise in cases since the past few days. Punjab has recorded 333,057 cases and 9,738 deaths, while the number of active cases in the province stands has reduced to 25,522.