Australia's Peter Siddle retires from international cricket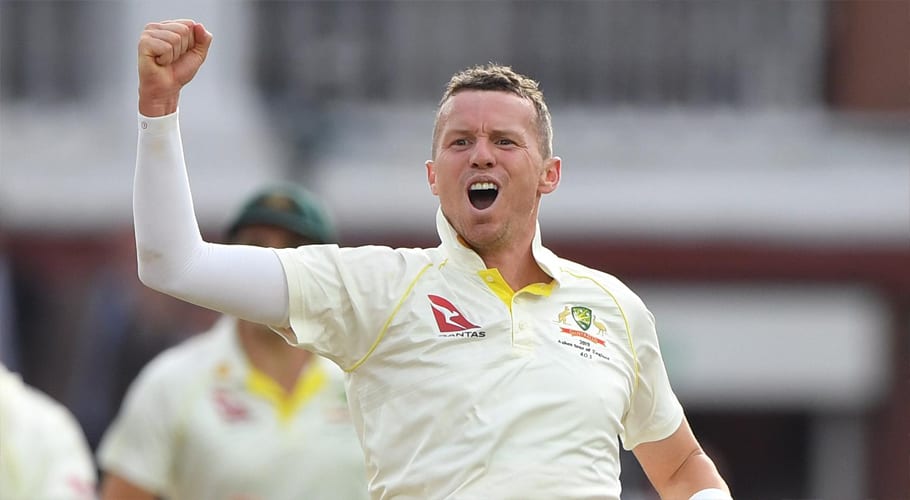 AUSTRALIA: After a 67-Test career, Australian pace bowler Peter Siddle on Sunday announced his international cricket retirement, with national coach Justin Langer praising him as giving the team his "heart and soul."
Peter Siddle was called up to Melbourne's second test squad but was not selected to face New Zealand on the side and decided to call it quits.
READ MORE: Ben Stokes among cricketers honoured in New Year list
Peter who played a key role in helping Australia retain the Ashes in England, went to the Australian dressing room in Melbourne to tell his teammates personally.
Siddle made his debut against India in Mohali back in 2008, a tireless pace bowler from rural Victoria, and went on to take 221 test wickets in 67 for Australia in test matches.
Peter, who was selected in the Boxing Day Test squad but was not in the final team eleven, said  that he would hang up his boots in the international game.
Siddle is Australian 13th highest test wicket-taker bowler and is best remembered for the hat-trick he claimed in 2010 against England on his 26th birthday in Brisbane.
READ ALSO: New Zealand mislay early wickets as Australia takeover of 2nd Test
Peter Siddle will continue to play domestically, including in the 'Big Bash League' for the Adelaide Strikers and in the 'Sheffield Shield' for Victoria.