Senior politician Begum Naseem Wali Khan passes away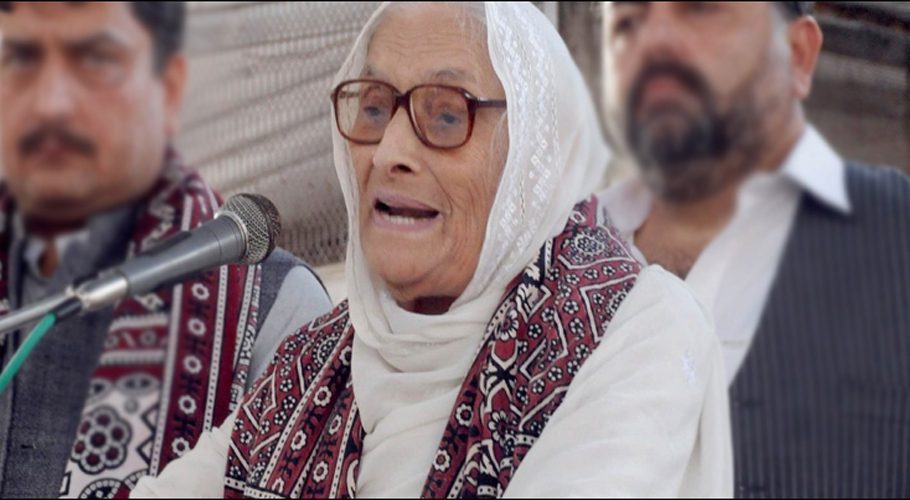 PESHAWAR: Wife of late Awami National Party Khan Abdul Wali Khan and party's former provincial president Begum Naseem Wali Khan passed away, the family members said on Sunday.
According to details, Begum Naseem Wali Khan passed away at the age of 88. The family members said that she was suffering from diabetes and heart condition. Her funeral prayers will be offered at Charsadda today.
رہبر تحریک خان عبدالولی خان کی شریک حیات (بیوہ) اور عوامی نیشنل پارٹی کی سابق صوبائی صدر بیگم نسیم ولی خان بقضائے الہی وفات پاگئی ہے۔ انکی نمازجنازہ آج شام چھ بجے ولی باغ چارسدہ میں ادا کی جائیگی۔ انا للّٰہ و انا الیہ راجعون pic.twitter.com/TK1CbiEWQr

— Awami National Party (@ANPMarkaz) May 16, 2021
She was born in 1933. She was one of the main leaders of the Pakistan National Alliance and made history in 1977 as the first woman elected from a Khyber-Pakhtunkhwa province general seat in the 1977 election.
Naseem Wali Khan married Khan Abdul Wali Khan in 1954. She was the mother of Sangeen Wali Khan (late), and Dr. Gulalai Wali Khan as well as step-mother of Asfandyar Wali Khan.
After a long difference, Awami National Party central president Asfandyar Wali Khan Begum Naseem Wali Khan had reconciled and decided to take forward the philosophy of Bacha Khan jointly.
Naseem Wali Khan had announced to merge her faction Awami National Party-Wali (ANP-W) into ANP after she set aside her difference with ANP central president and her stepson Asfandyar Wali Khan.
The announcement was made at Wali Bagh here in 2017  during a meeting that was also attended by their family members Aimal Wali Khan, Lawangeen Khan and a large number of party workers.