SC refers Justice Isa's case regarding composition of bench to CJP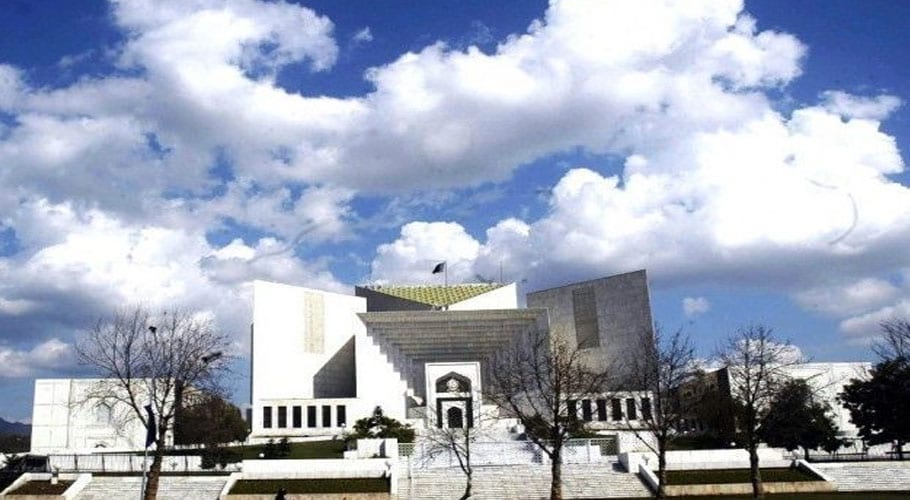 ISLAMABAD: The Supreme Court (SC) today (Monday) has referred the matter of Justice Qazi Faez Isa and superior bars' plea regarding the inclusion of three minority judges in the bench to Chief Justice of Pakistan Gulzar Ahmed.
According to details, Justice Umar Ata Bandial announced the summary judgment. Justice Manzoor Ahmad Malik disagreed with the verdict and would write his dissenting note.
The court, in its order, said that the chief justice has the authority to make a bench to hear review petitions. "A chief justice can constitute a larger bench or allow the same one to take up the review petitions," it said, adding that the judge who authored the original judgment must be included in the bench.
"If the judge that authored the judgment remains unavailable, then the judge who agreed to the judgment shall be included in the review bench," the court ruled.
Justice Isa and his wife had challenged the Supreme Court's order on the presidential reference seeking the removal of the Supreme Court judge for failing to disclose the foreign properties of his family members in his wealth statement.
On June 19, 2020 the top court quashed the reference and declared the show-cause notice issued to the judge by the Supreme Judicial Council null and void.
A six-judge larger bench on December 10, 2020, reserved the decision on the plea filed by Justice Isa, his wife and other petitioner bars regarding inclusion of three judges – Justice Maqbool Baqar, Justice Syed Mansoor Ali Shah and Justice Yahya Afridi – in the bench.
The counsels of all the parties and Sarina Isa have prayed that the same bench, which had rendered the judgment against the Presidential Reference be constituted and the judges who wrote dissenting notes also be included in the bench for hearing of the review petitions.