Ruet-e-Hilal Committee meeting underway for Shawwal moon sighting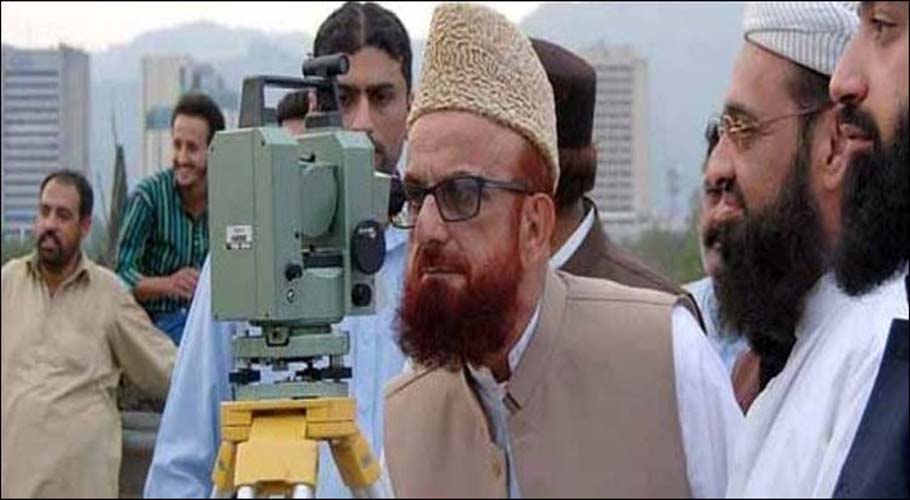 KARACHI: The Ruet-e-Hilal Committee session began to sight the Shawwal moon and to announce when the first day of Eid-ul-Fitr will be celebrated in the country.
The meeting is being held in Karachi with Mufti Muneeb ur Rehman in the chair, while meetings of the zonal committees are in progress at their respective provincial headquarters.
Addressing the media Mufti Muneeb said that when the final decision will be made, it will be announced before the media. He said it was "not appropriate" to speculate at this time.
Earlier, addressing a press conference, Minister for Science and Technology Fawad Chaudhry said the Shawwal moon was born on May 22 at 10:39 pm and will be visible between 7:36 pm and 8:15pm tonight in Sanghar, Badin, Thatta, Jeevni and Pasni.
Meanwhile, Saudi Arabia and the United Arab Emirates (UAE) will celebrate Eid-ul-Fitr on Sunday as the moon sighted.
Saudi Arabia and UAE officials said that mosques would remain closed for prayers on Eid-ul-Fitr. They have called on the people to adhere to safety guidelines to avoid the spread of coronavirus.
Religious authorities in Jerusalem, Egypt, Jordan, Syria, Qatar, the UAE, Kuwait, Libya and Lebanon also said that Eid will be observed on Sunday. 
Saudi Arabia has placed full curfew for the holiday period after easing some of its restrictive measures during Ramazan.
Many Muslim countries around the world have called on their citizens to limit their movement and face to face contact during this year's celebrations, due to the ongoing coronavirus pandemic.
UAE has also announced that Sunday will be the first day of Shawwal marking the beginning of Eid-ul-Fitr.