Rangers arrest extortionist, recovers three vehicles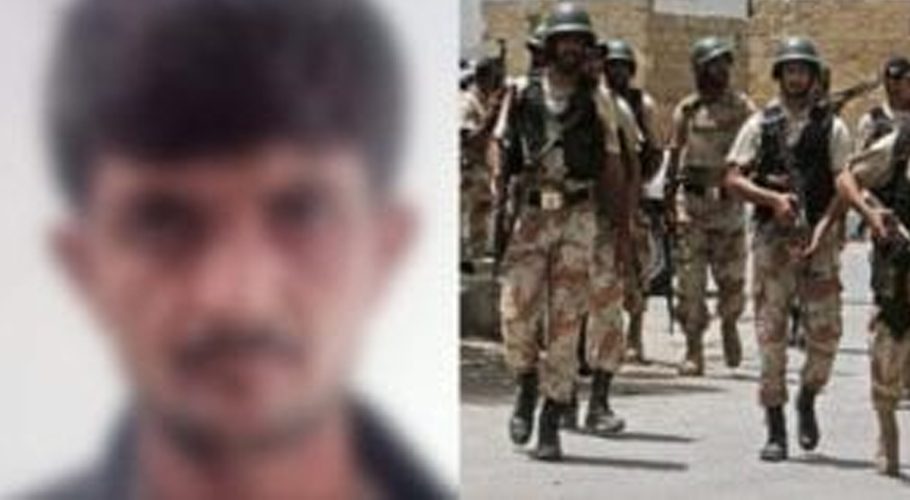 KARACHI: Pakistan Rangers Sindh in a joint intelligence-based operation with police arrested the most wanted extortionist group member from in the New Karachi area of the metropolis on Sunday.
According to a spokesman for paramilitary forces, the arrested accused identified as Zubair Ahmed alias Taj Muhammad had demanded extortion of Rs. 0.5 million from a trader and had threatened to abduct his son and to kill him in case of non-payment of demanded money.
Later, the victim had informed the Rangers on its helpline acting upon which the rangers and police in a joint operation arrested the accused from New Karachi today. The spokesman further said that the accused has been handed over to the police for further legal proceedings.
Meanwhile, in another news release, the Rangers spokesman informed that three non-custom paid (NCP) vehicles were taken into custody by the Rangers at Guddu Check Post located near the Sindh Balochistan border.
The seized vehicles include two Toyota corolla saloons and a Toyota Vitz. The NCP vehicles had been handed over to Customs authorities for further legal proceedings.
Earlier, an anti-terrorism court sentenced an accused person to five years in prison after he was found guilty of extorting money from a citizen in Karachi.
The ATC judge also ordered the convict to pay a fine of Rs25,000, which, in case of default, would be turned into additional six-month imprisonment. According to the prosecutor, the accused was arrested near the Civic Centre in November, after he had extorted money from the complainant, Nadeem Khan.
The victim had registered an FIR with the police, claiming that he had been receiving calls from unidentified persons demanding money from him and threatening with dire consequences in case of non-payment.