Rana Sanaullah warns PTI of staging protest outside ECP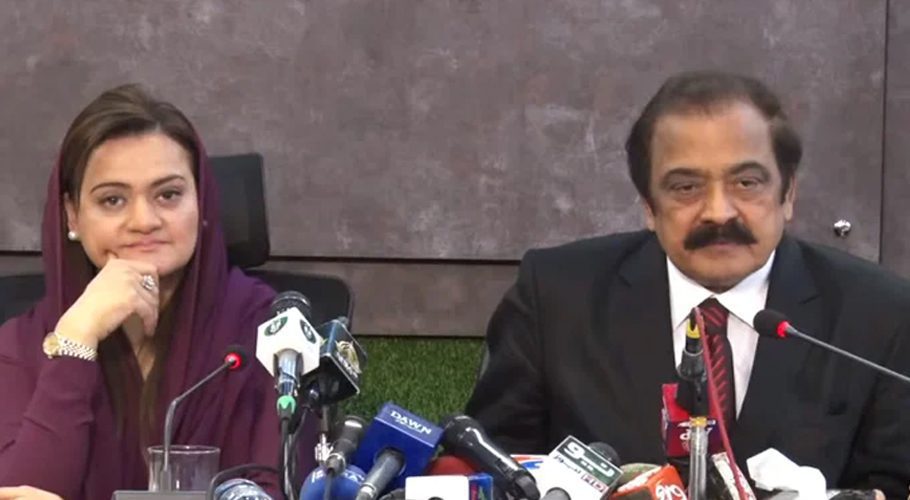 ISLAMABAD: Interior Minister Rana Sanaullah on Wednesday warned the Pakistan Tehreek-e-Insaf (PTI) leadership, saying that the party should not try to enter the Red Zone to stage the protest.
Talking to the media along with the Federal Information Minister Marriyum Aurangzeb, Sanaullah said that in case of any adventure from the PTI, strict actions will be taken.
Rana went on to say that PTI could stage protest at H-9, instead of the Red Zone area.
Sanaullah's statement comes hours after senior PTI leader Asad Umar reminded supporters to protest outside the ECP offices in Islamabad, Lahore and Peshawar tomorrow (August 4) against the commission's verdict in the prohibited funding case.
Read more: Govt to act as per law on foreign funding case verdict: Saad Rafique
On Monday, PTI chairman Imran Khan had also called on supporters to rally outside the electoral body's headquarters to demand Chief Election Commissioner (CEC) Sikandar Sultan Raja's resignation.
In today's press conference, the interior minister said that peaceful protest was everyone's right in a democratic society. "We have allocated two spots for them. But if they indulge in violence, action will be taken."
Referring to PTI's "Azadi March" in May, he alleged that the party had brought armed activists and ministers with them. "If this time they undertake any adventure, they will be dealt with force," he warned.