Rain in Punjab reduces level of smog in Lahore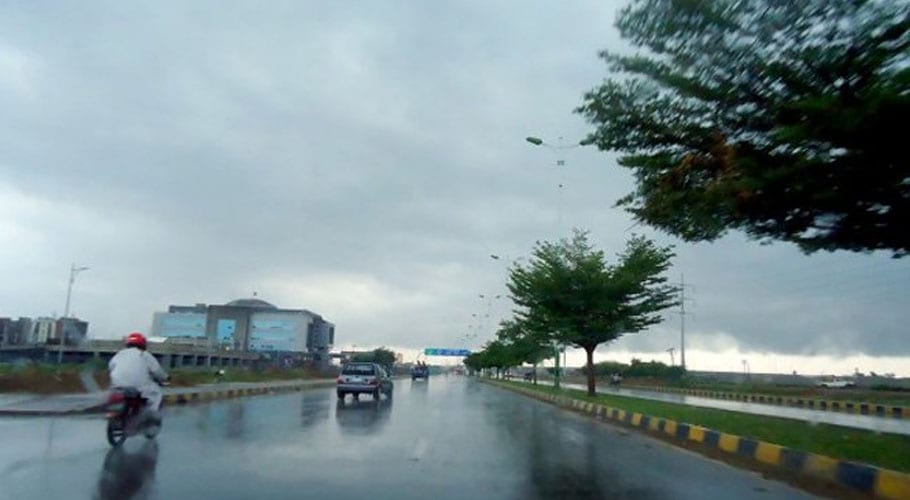 LAHORE: The Pakistan Meteorological Department (PMD) stated that light rain in different parts of Lahore has reduced the level of smog.
The sharpness of the smog and fog reduced up to some extent after the drizzle that increased coldness too. 
Also read: Indian politician blames China and Pakistan for New Delhi's smog
The smog continues to affect Lahore consecutively for the second week with the Air Quality Index (AQI) has reached above 300 on Saturday.
Lahore has been ranked as the second most polluted city in the world, which records air pollution levels across the globe. Delhi holds the top spot.
Also read: LHC takes notice over increasing pollution in Lahore
Increasing industrial activity, traffic, and reduction in trees are the main causes of air pollution. This is leading to various diseases including lung problems, hypertension, and mental illness.
Health experts have advised people, especially children, and elderly people, to remain indoors and take more liquids.
For the past 4 years, smog, rightly being called the fifth season of Lahore, has deprived the people of sunshine and dusk-hour charm as layers of toxic smoke engulf horizon from November to February. Government officials blame the smog on crops being burned in India.
Also read: Govt closes educational institutes in Lahore due to smog
Smog in various areas of Lahore has disrupted the routine life of citizens.  is caused by a lack of rain and immense pollution. Smoke from vehicles, factories, and burning of the remains of crops could one of the major factors behind the dense smog.
Also read: India experiences eye-irritation as smog reaches worst levels