PTI set to emerge as largest party in Senate: Sheikh Rasheed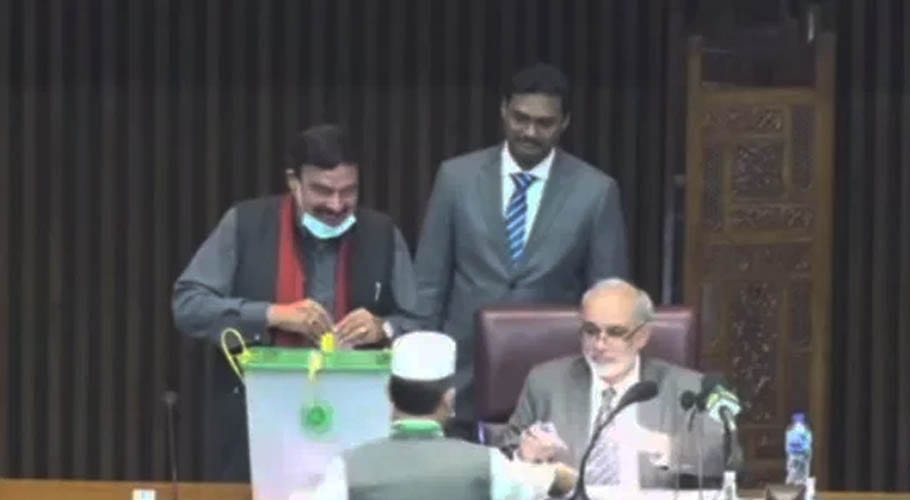 ISLAMABAD: Federal Minister for Interior Sheikh Rasheed Ahmed said that the PTI ruling party would emerge as the largest party in Senate polls as all allies are on the same page under the leadership of Prime Minister Imran Khan.
Talking to a private news channel, the minister said the Senate election was important for the future of the country and coalition partners were united. He said the difference of opinion was the hallmark of democracy, adding all the PTI leaders were openly expressing their views on different issues and supporting our candidate.
Sheikh Rasheed said the opposition does not want to abolish the culture of cash from Senate elections, adding they couldn't bring transparency in their ten-year term. About the recent video scandal of horsetrading, he said a committee has been constituted which will probe the matter in a transparent manner.
Meanwhile, Federal Minister for Communications and Postal Services Murad Saeed said that Prime Minister Imran Khan had made a historic struggle for transparency in elections which will bury the politics of corruption and dishonesty.
In a reaction to PPP Chairman Bilawal Bhutto Zardari's statement, he said attempts to become a democrat on a legacy of corruption, fraud, dishonesty and looting has failed miserably.
He said corruption was the talent of Yousuf Raza Gilani that is why he was nominated for the Senate. He said that Gilani was rewarded for safeguarding Asif Zardari's corruption and preventing the recovery of the nation's looted wealth.
He said that instead of the constitution and the court, Gilani preferred to protect Zardari and his loot and plunder. He said that Gilani's children have also been involved in big scandals.